Mörk Borg Cult: Heretic binds a zine full of chaotic community content for the brutal RPG
Malicious and delicious.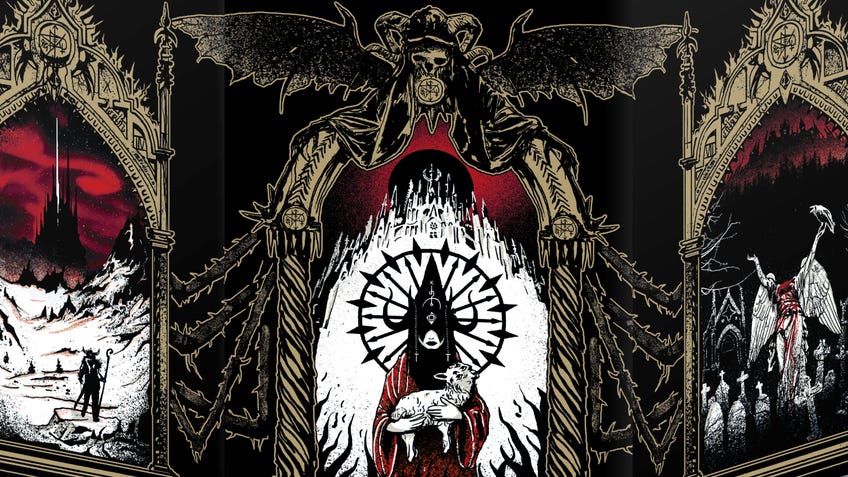 Bleak and angry tabletop RPG Mörk Borg has Kickstarted a zine curated with some of the best and most brutal homebrewed content and packaged it alongside some premium deluxe additions, such as a GM screen.
The Swedish team behind the OSR-based, rules-light system - Pelle Nilsson of Ockult Örtmästare Games and Johan Nohr from Stockholm Kartell - will print the zine under the Mörk Borg Cult sublabel, whose primary goal is spotlighting community-made supplements to the multiple ENnie Award-winning game drenched in screaming black metal flavour.
The Kickstarter page explicitly states that most of the content in the zine can already be found online for free - and it will remain thus - but this physical printing will be the only way to have it all bundled alongside exclusive additions from the core rulebook's authors and some incredible artwork. One of those items is the "parasitic insect-creature Borg Bitor".
Backers will also find three adventures, rules for curses (and how to lift them) and "unheroic feats", and two each of new classes and creatures. One of the premium features is a two-sided, five-panelled GM screen that features art replete with chains, dark winged creatures and enough gothic architecture to choke a European city. The other side will feature tables, lists, references and other information that will make ruining a party of gruesome goons ever easier.
In addition, backers will receive the Ikhon, a box ostensibly containing supplemental material on four unknowable gods and their desires. Reading the Kickstarter description makes it sound irresistibly worse:
"IKHON is a mysterious box. Those who dare commune with them are promised great rewards. But life and death go hand in hand and too small a sacrifice could be perceived as an insult. This gift could very well be a curse."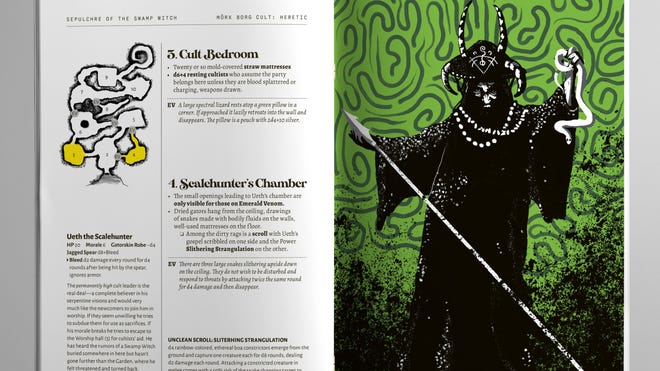 Backers can choose to have their material printed in English or Swedish. PDFs of anything included in the zine will be provided, as well. Stretch goals include embellishments on the GM screen and additional material from authors Pelle Nilsson and Johan Nohr.
Mörk Borg Cult: Heretic is the second zine published by Free League Publishing. Feretory ran a successful crowdfunding campaign in 2020, and pre-orders are currently open. The Kickstarter for Mörk Borg Cult: Heretic will run until January 29th. Physical copies of the zine start at 150 SEK ($19/£14), with shipping estimated to begin in July of this year.