Try the new Pandemic board game, Hot Zone: North America, right now with free print-and-play demo
Shorter, simpler spin-off from co-op hit releasing later this year.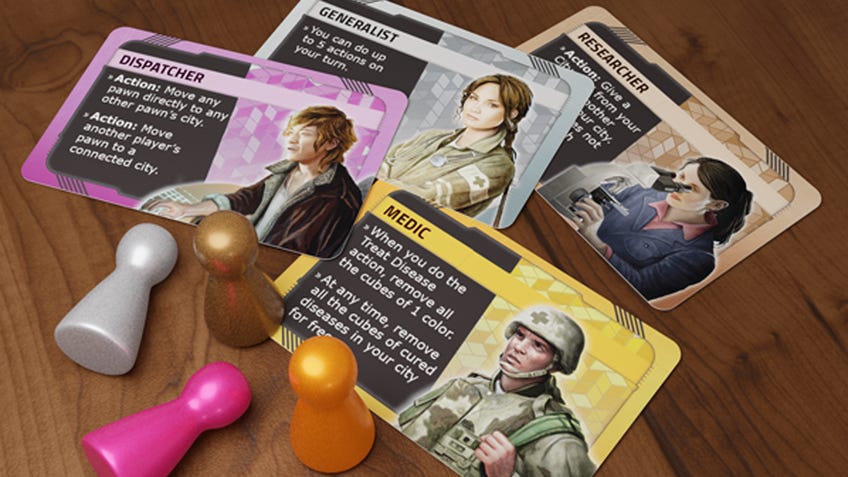 You can now play Pandemic: Hot Zone - North America, the fast-paced spin-off from the hit co-op board game series, at home with a free print-and-play game demo of the upcoming board game release.
Announced earlier this year following a leaked early reveal, Pandemic: Hot Zone - North America is a shorter, simplified version of the original Pandemic that plays in just half an hour.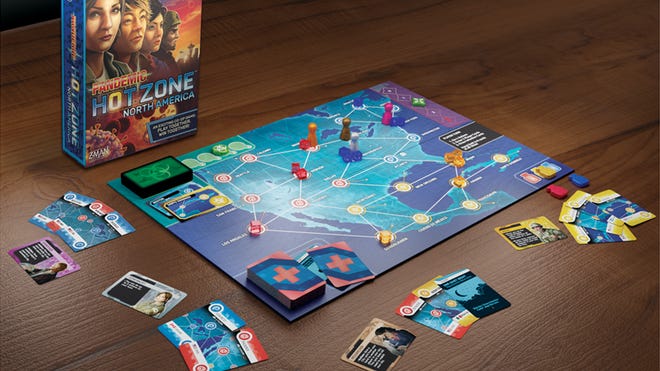 The upcoming board game hews closely to the original Pandemic's rules, with players still travelling between locations on a board to remove disease cubes, collect cards and ultimately cure the viral outbreaks.
As the name suggests, Hot Zone focuses solely on North America compared to Pandemic's global overview, with fewer diseases to battles, cards needed to discover a cure and epidemics likely to pop up in the quick board game's deck as the result of its condensed ruleset.
At the time of Hot Zone - North America's announcement, publisher Z-Man Games teased that the upcoming board game would offer a way for players to give it a shot for themselves at home during the current COVID-19 lockdown.
The studio has now released a print-and-play game demo of Pandemic: Hot Zone - North America, which can downloaded for free from Z-Man's site, printed off and played in full. The print-and-play game appears to include the full game - including both the board and complete deck of cards - albeit with the need for players to provide their own cubes, pawns and tokens to track the current infection rate, number of outbreaks and cured diseases.
Pandemic: Hot Zone - North America will be released this summer at a price of $20 (£16). Z-Man has confirmed it is the first in a planned Hot Zone series of portable and quick board games set in the Pandemic universe, with details of future instalments yet to be announced.