Pandemic: Hot Zone - North America officially announced, first in new series of 'fun-size' co-op board games
Planned for release this summer, with play-at-home demo on the way.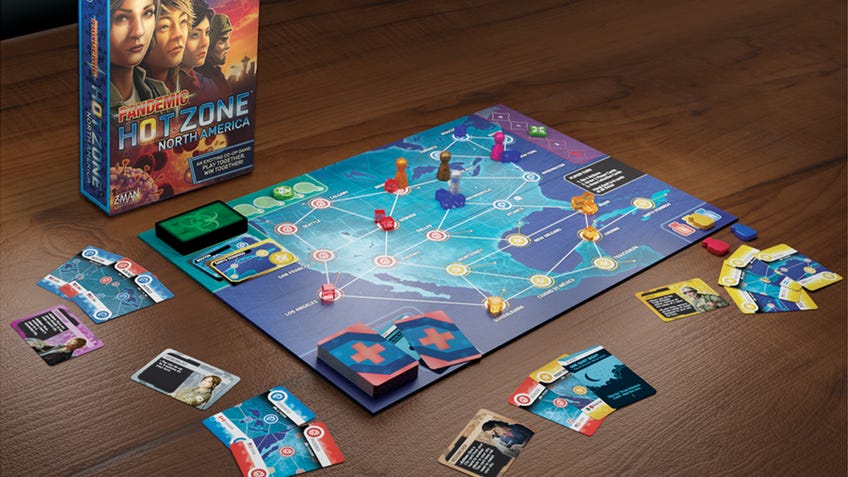 Pandemic: Hot Zone, a new series of quick board games spun out of the hit co-op board game franchise, has been officially announced by publisher Z-Man Games.
Pandemic: Hot Zone - North America was leaked earlier this year, revealing it to be a 30-minute version of the co-op board game designed by series creator Matt Leacock.
The quick board game is based on the gameplay of the original Pandemic, with two to four players moving between locations on the board to remove disease cubes, prevent outbreaks and collect cards in search of a cure.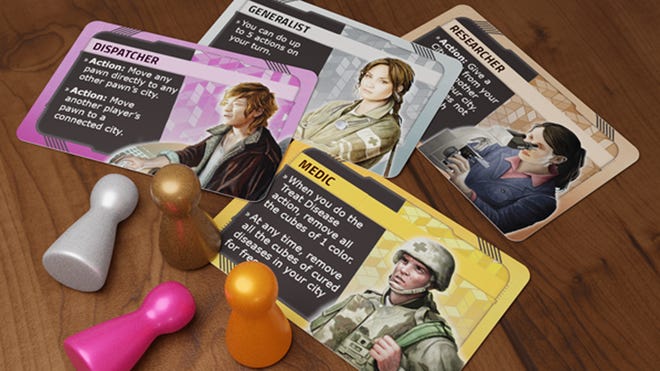 Hot Zone condenses the Pandemic experience by bringing the number of diseases down to three from the original game's four and dropping the number of cards needed to cure each disease, as well as focusing just on the region of North America with fewer locations. Other changes include a reduced number of actions, removing the ability to build additional research stations and move between them with the 'shuttle flight' action.
According to Z-Man's announcement post, Pandemic: Hot Zone was inspired by a similarly compact version of Ticket to Ride, created by Days of Wonder to demo the train board game in shops. Ticket to Ride has since spun out into its own mini-series of quick board games that play in around 15 minutes, including New York, London and the recently announced upcoming board game Ticket to Ride: Amsterdam.
Pandemic: Hot Zone has been in the works for around two years, and was originally planned to be unveiled at this year's New York Toy Fair in late February. Following the impact of the COVID-19 pandemic, Z-Man delayed the announcement of Hot Zone: North America - along with all future titles in the Pandemic series - until a more appropriate time, only for the game to be leaked by its premature appearance on retail websites.
Z-Man confirmed that Hot Zone: North America will be the first entry in a planned "series of fun-size Pandemic games", with future instalments set to explore different regions around the world.
The studio added that it is working on a demo for the upcoming board game players will be able to try at home, with details to be announced "soon".
Studio head Steve Kimball also took the opportunity to tease upcoming information on Pandemic Legacy: Season 3, the final entry in the trilogy of legacy board games by Leacock and co-designer Rob Daviau, saying details would be revealed "soon".
Pandemic: Hot Zone - North America is due to be released this summer. It will cost $20 (£16).