Collect actual gym badges in the next Pokémon TCG expansion, Champion's Path
Pin-sir movement.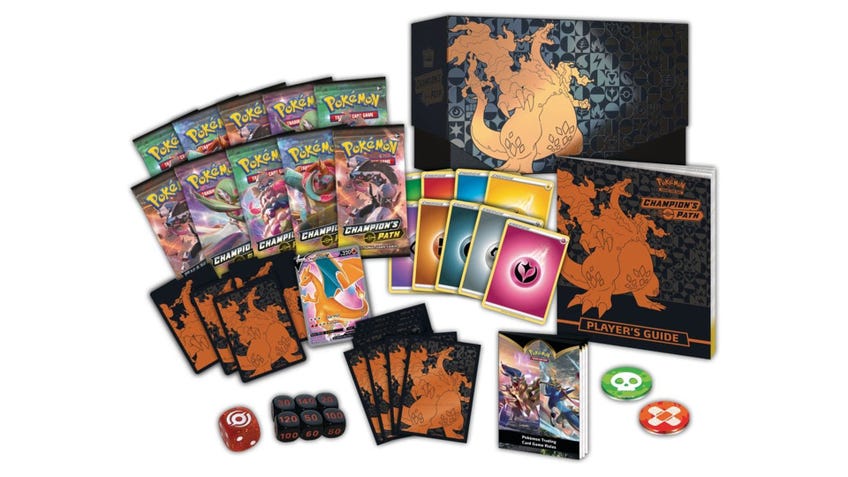 The next expansion for the Pokémon Trading Card Game, Champion's Path, will give you the chance to collect real-life gym badges from across the Galar region.
Champion's Path focuses on the region featured in the latest entries in the Pokémon video game series - Sword and Shield - according to ICv2. Champion's Path will feature cards based on each of the Pokémon used by the gym leaders found in the Galar region, as well as physical gym badge pins. In the video games, trainers looking to conquer the Galar region must acquire every single gym badge by battling and defeating each gym leader.
Each Champion's Path Pin Collection pack will contain cards and a pin based on a Galar-specific gym leader, with each pin mirroring the design of that gym leader's pin in Pokémon Sword and Shield. Players can also purchase booster packs that feature new Pokémon V cards, such as Venasaur and Lucario, alongside Dreadnaw VMAX and Alcremie VMAX cards.
Also releasing as part of Champion's Path is a new Elite Trainer Box, including several Charizard cards - including Gigantamax Charizard and a full-art Charizard V promo card - as well as 10 Champion's Path booster packs and various other accessories.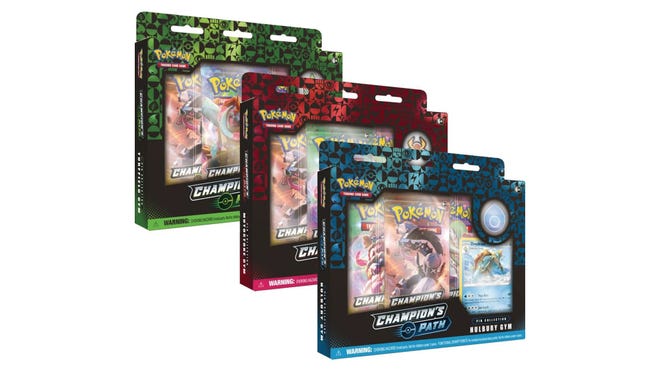 The announcement of Champion's Path follows the reveal of Pokémon Trading Card Game Battle Academy, a beginner board game version of the TCG designed to introduce newer players to the game. The board game, due to release on July 31st, contains three different decks themed around Pikachu, Charizard and Mewtwo, as well as guide books to help players learn how to play each one.
Based on the universe made popular by the video games and animated TV show, the Pokémon TCG sees two players competing using the creatures in their decks. Players can evolve their basic Pokémon into stronger iterations with more powerful attacks and abilities, attempting to knock out six of their opponent's Pokémon first.
The Champion's Path expansion will be available from September 25th, comprising booster packs and the Elite Trainer Box alongside the first wave of the Champion's Path Pin Collections, which includes gym leaders Milo, Nessa and Kabu. The next wave will follow on November 13th, featuring Opal, Piers and Raihan. Other Champion's Path releases are expected to be follow later in the year.