Sea of Thieves: Voyages of Legends coming from publisher behind Elden Ring board game
A bootiful announcement.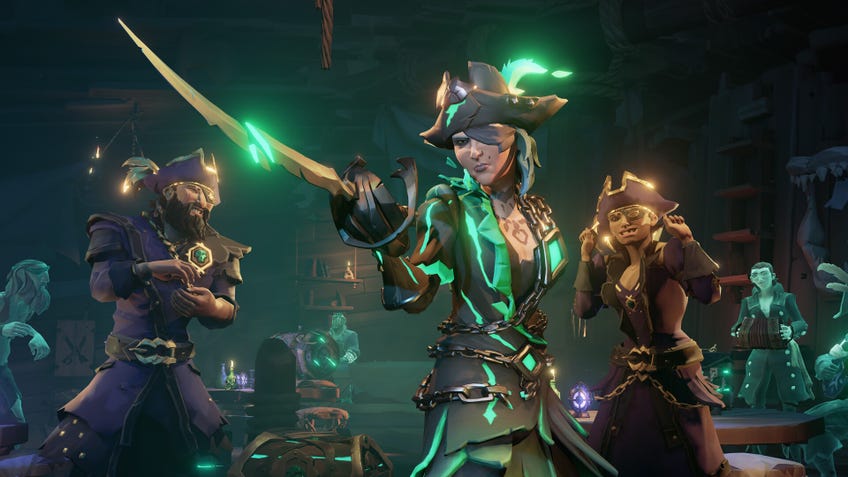 A board game adaptation of Sea of Thieves – the video game where players become pirates – is coming from the studio behind the Elden Ring board game, Steamforged Games.
After being teased by the company last month via a mysterious tweet on the official Steamforged Games Twitter account, it has been confirmed that a board game based on Sea of Thieves is indeed being released by the studio.
Announced via a press release, Sea of Thieves: Voyages of Legends will be a tabletop adaptation of the video game developed by Rare Ltd and published by Xbox Game Studios in 2018. The video game board game sees two to four players competing to become the ultimate Pirate Legend by acquiring a swashbuckling reputation.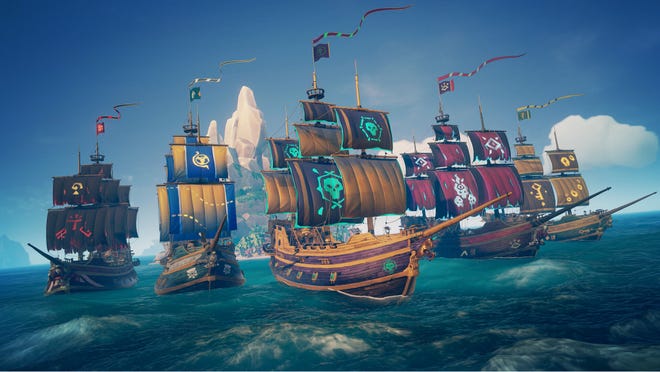 As pirates sailing the seas players will pursue various quests, completing objectives, defeating enemies and finding treasure to acquire a more prestigious reputation. Any treasure players find can be sold at the main outpost, with the option to hire more crew members using any gold they've gained. More gold also opens up opportunities to upgrade their ship: turning it from a humble sloop to an impressive galleon.
Besides their fellow buccaneers, players will need to be wary of all sorts of nautical dangers such as ghostly ships being manned by skeletal crews, as well as many island forts that could be crawling with enemies. However, an even greater danger in the upcoming board game are the deep-sea dwelling monsters lying in wait to snap up unsuspecting ships: including the dreaded Megalodon and Kraken.
Outside of the upcoming Elden Ring: The Board Game – which is also set to receive a tabletop roleplaying game adaptation from Japanese publisher Kadokawa – Steamforged is also responsible for releasing tabletop adaptations of video games such as Horizon Zero Dawn, Resident Evil 1, 2 and 3, as well as Monster Hunter World.
Watch on YouTube
Wheels highlights some of the most exciting board games coming out this year.
Sea of Thieves is a video game that has players rounding up their very own pirate crew to embark on adventures across a vast sea dotted with various islands to explore and secrets to uncover. Featuring an open world containing treasure to be hunted, places to be found, monsters to be slain and outposts to be stormed, Sea of Thieves enables players to tackle challenges on their own or with a group of friends online.
Besides their fellow crewmates – with whom they must man a ship with – players can also run across other, random players that may or may not be friendly towards them. Sea of Thieves is available to play on Xbox One, Xbox Series S and X and PC.
Sea of Thieves: Voyages of Legends is set to be released this summer at a retail price of £60 ($60).