Lando Calrissian smuggles himself into Star Wars miniatures game Legion
A cape-able ally.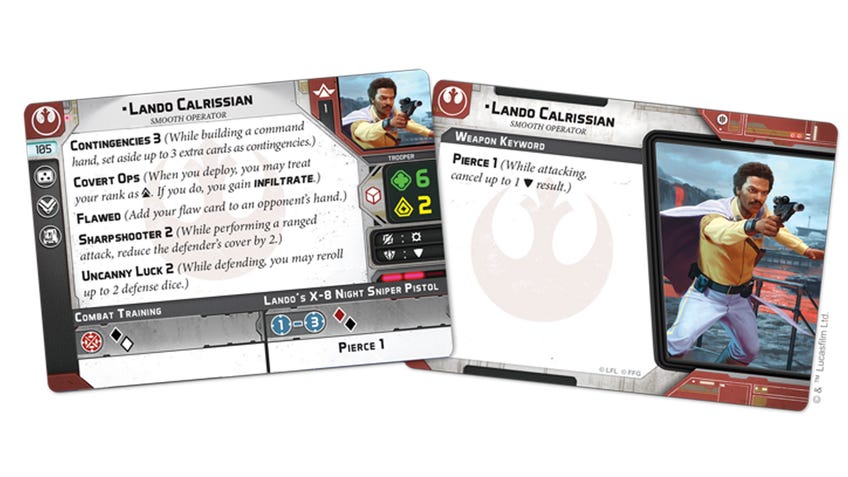 Rebel supporter, intergalactic smuggler and all-round scoundrel Lando Calrissian is joining Star Wars: Legion, the miniatures game that pits Rebel forces against Empire armies.
Lando - a beloved character first introduced in the original trilogy of Star Wars films - is a Rebel sympathiser known for his dangerous smuggling trade and for rescuing Han Solo from Jabba the Hutt. Featured in the upcoming Lando Calrissian Commander Expansion for the Star Wars game, Lando serves as a potential leader for a player's Rebel army - helping to direct various troops and provide the player with a unique set of abilities.
As a possible Rebel commander unit, Lando offers players a selection of different advantages based around his persona as a smuggler, such as his covert ops power, which switches Lando's status to operative - thereby enabling him to gain the infiltrate ability. Using this ability, the player can then manoeuvre Lando's unit behind enemy lines and use his sharpshooter skill to lower the defence of opposing units - on top of gaining additional defence via his uncanny luck trait.
Alongside these offensive and defensive capabilities, as a commander, Lando provides the player with various strategic options in his flawed ability - which forces the player's opponent to take a flawed card - and contingencies skill, enabling the player to set aside up to three additional cards whenever they build a command deck.
Thanks to the 'ace up his sleeve' ability, cards featured in Lando's command deck can also be used to provide himself and another unit a dodge or standby token whenever he issues an order to them. Lando also has an 'inspiring presence' - due to his many feats of bravery - which provides friendly units with an improved courage value should they ever become panicked.
Star Wars: Legion is a miniatures game for two players based on the sci-fi film franchise. Originally released in 2018, the game sees players choosing to control an army allied with either the Rebel Alliance or Galactic Empire in a series of ground battles inspired by those featured in the movies.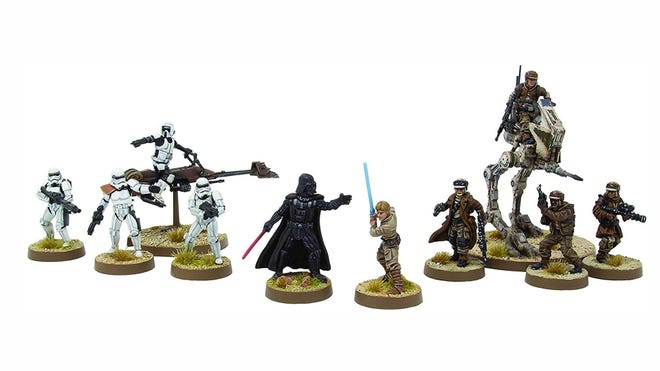 Earlier this year, it was announced that Legion, as well as X-Wing and Armada, would be changing development teams from Fantasy Flight Games - the studio behind multiple Star Wars titles, as well as the Arkham Horror Files series - to Atomic Mass Games, the company owned by Asmodee, the tabletop giant that also owns Fantasy Flight, responsible for the Marvel: Crisis Protocol miniatures game.
Lando Calrissian was originally portrayed by the actor Billy Dee Williams in The Empire Strikes Back and Return of the Jedi, before being depicted by Donald Glover in 2018 spin-off movie Solo: A Star Wars Story. An upcoming television series called Lando is currently in development for the streaming service Disney+. However, it has not been confirmed who is playing the title character and when it will be released.
The Lando Calrissian Commander Expansion is set to be released in February 2021 for a retail price of $14.95 (£10.99).