New Star Wars board games, more Outer Rim and Mandalorian releases in the works, Fantasy Flight confirms
Tabletop titles based on movie franchise planned until 2024.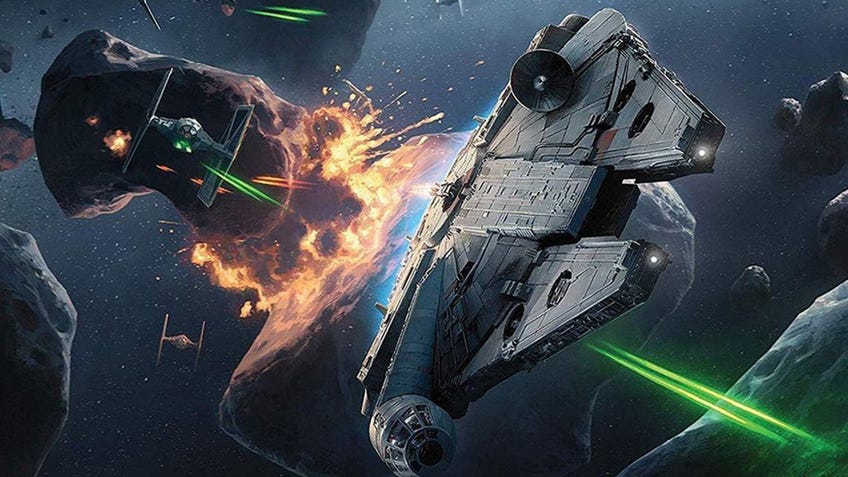 Fantasy Flight Games, the publisher behind Star Wars board games including X-Wing, Imperial Assault, Rebellion, Armada and more, has confirmed a slew of new Star Wars releases for the next three years.
Steve Horvath, head of publishing and president of Fantasy Flight parent company Asmodee North America, told Team Covenant in a video interview that Fantasy Flight has new releases for miniatures games Legion, X-Wing and Armada planned until the end of 2023.
Horvath revealed that "there's also big plans on the board and card game side" for Star Wars, including new content for last year's Star Wars: Outer Rim - potentially hinting at an expansion for the sandbox exploration board game. The board game was warmly received upon release for its open-ended gameplay, but saw criticism for the lack of variety in its mission and character cards.
"There is definitely more Outer Rim in the future," Horvath said. "There's more of that coming."
In response to the suggestion that there had been an "under-serving" of Star Wars board games, Horvath confirmed upcoming board games based on the sci-fi franchise were in the works.
"We're well aware of that [under-serving]," he said. "You're going to see some new stuff next year and in 2022 and in 2023 on that [board game] side.
"There are more board games coming."
Horvath added that "more variety" would be coming to miniatures game Star Wars: Legion, in response to players' complaints that the ground-level skirmish title had lacked variety and factions since its launch in early 2018. Last spring the game saw the addition of characters from animated Star Wars TV show Clone Wars, effectively doubling the number of factions.
Elements from recent Disney+ series The Mandalorian - which follows a Jango Fett-esque bounty hunter in-between the events of the original trilogy and The Force Awakens - will be added to Legion and X-Wing next year, Horvath announced, teasing that "content across multiple games built on Mandalorian season one and season two" will follow. (Fingers crossed for a Baby Yoda miniature.)
Horvath also took some time to comment on the cancellation of collectible card and dice game Star Wars: Destiny, which was brought to an end earlier this year. Horvath called Destiny's 2016 debut "the biggest launch in FFG history" before the release of unique deck game Keyforge from Magic: The Gathering creator Richard Garfield, and added that Destiny did "very, very well for a long time".
"The cold reality of it, though, is the unique nature of it in the dice put a burden on that game that it just couldn't sustain any more," he continued, indicating that the cost and time required to produce Destiny's custom plastic dice contributed to its eventual end.
"It's unfortunate but it's always sad and painful when a game runs its course. It had a great life."