Boba Fett jetpacks into Star Wars Villainous in new board game expansion
Enter a hive of Scum and Villainy.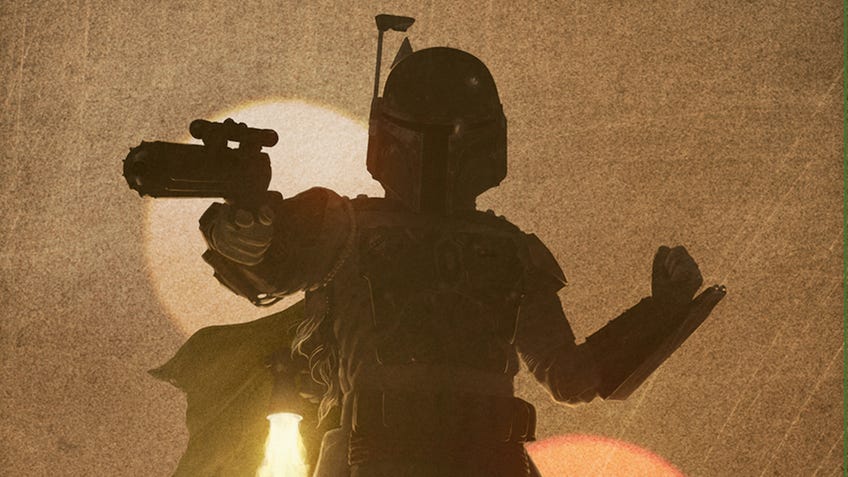 Classic Star Wars character Boba Fett will be introduced to Star Wars Villainous in the latest expansion for the board game.
Announced on May the Fourth – the Star War celebration day – Scum and Villainy is the first upcoming board game expansion for Star Wars Villainous. Featuring iconic bounty hunter Boba Fett, Scum and Villainy will provide players with three new playable characters to control in their playthroughs of Star Wars Villainous. The other two playable characters found in Scum and Villainy besides Boba Fett will be revealed sometime next month.
Boba Fett is a notorious bounty hunter who appears in both The Empire Strikes Back (1980) and Return of the Jedi (1983), as being employed by The Empire and then crime lord Jabba the Hutt to murder Luke Skywalker. Son of Jango Fett, Boba Fett has been connected to The Mandalorian, a group of warriors who also appear in the recent Disney + series The Mandalorian and has been portrayed as both an outright villain and anti-hero throughout Star Wars history. Fett is perhaps best known for his green armour, distinctive helmet, blaster and jetpack.
Matt, Liv and Meehan play Marvel Villainous: Mischief & Malice.
Star Wars Villainous: Scum and Villainy is set to be released by Ravensburger, the studio responsible for publishing the core Star Wars board game, as well as the original Disney Villainous and Marvel Villainous: Infinite Power. Star Wars Villainous: Power of the Dark Side was designed by Prospero Hall, the studio behind Disney Villainous, and Michael Mulvihill.
In Star Wars Villainous, players take control of one of five characters from across the Star Wars universe, as they attempt to seize victory before their opponents. Players can choose between Darth Vader, Asajj Ventress, Kylo Ren, Moff Gideon and General Grievous, with each character having their own unique objectives players need to fulfill in order to win. On a player's turn, they can move between locations on their character's player board, with every location featuring a selection of potential actions they can choose from.
Watch on YouTube
Wheels shares some of the most exciting upcoming board games.
Players can place cards onto their board from their hand in order to complete their objectives, with every character having their own unique deck. One action allows a player to force another to draw from their fate deck and place those cards onto their board, thereby blocking those spaces and preventing them from performing actions there. Certain character objectives will require players to find, play and defeat particular cards. Whichever player completes all their required objectives first is named the winner.
Star Wars Villainous: Scum and Villainy is set to be released in August at a retail price of $30 (£23).