Acclaimed co-op card game The Crew dives into a deep-sea sequel next year
Making waves.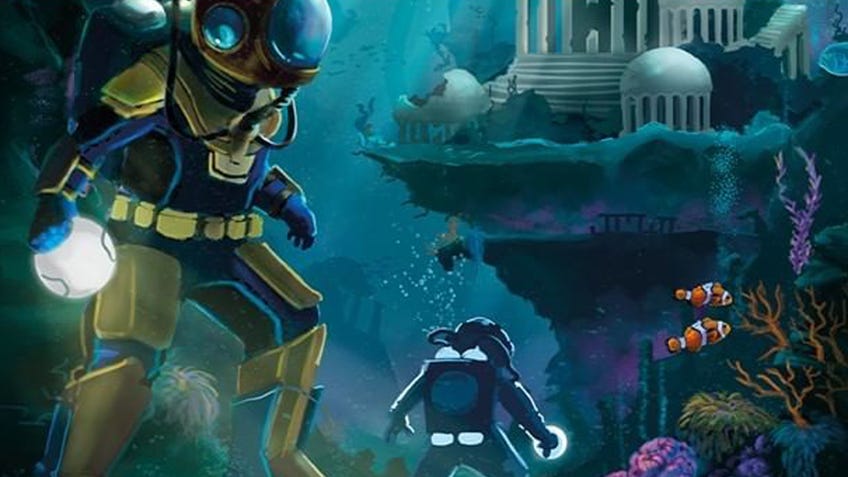 Acclaimed co-op card The Crew: The Quest for Planet Nine is going from the deep black to the deep blue in a standalone sequel teased for release next year.
The Crew: Mission Deep Sea (or ) was teased by publisher Kosmos on Instagram, where it described the upcoming game as featuring new gameplay mechanisms by original designer Thomas Sing.
Players will now be divers seeking "a great secret" in the deep sea in contrast to the first game's astronauts on a journey to reach the mysterious planet. Mission Deep Sea's description mentions 'completing missions' - suggesting it will follow a similar structure to Quest for Planet Nine's 50 unique missions, each featuring unique objectives and challenges. The new game will match the three to five player count of its predecessor, with a "variant" for two players.
Released in 2019, The Crew sees players using numbered and suited cards to win specific rounds - or tricks - at the right time. Each mission sees the group attempt to have certain players win particular cards, using the requirement to play cards in the starting suit or override it with a trump card to manipulate who wins what. However, the group can't communicate out loud, limited to using restricted information to indicate the cards in their hand.
The Crew was awarded this year's Kennerspiel des Jahres prize, the prestigious 'Expert Game of the Year' accolade determined by a panel of industry judges. It also won the 2020 Deutscher Spielepreis ('German Game Prize'), which is voted for by the public.
The Crew: Mission Deep Sea will be released in 2021, Kosmos said, with BoardGameGeek reporting a release date of March 1st according to "listings on multiple retail sites". A price is yet to be confirmed; The Crew: Quest for Planet Nine launched with an RRP of £13.50/$14.95.