As d'Or winners 2021: Where's Wally-meets-murder mystery puzzler MicroMacro: Crime City named Game of the Year
The Crew scoops prize for best 'Expert' board game.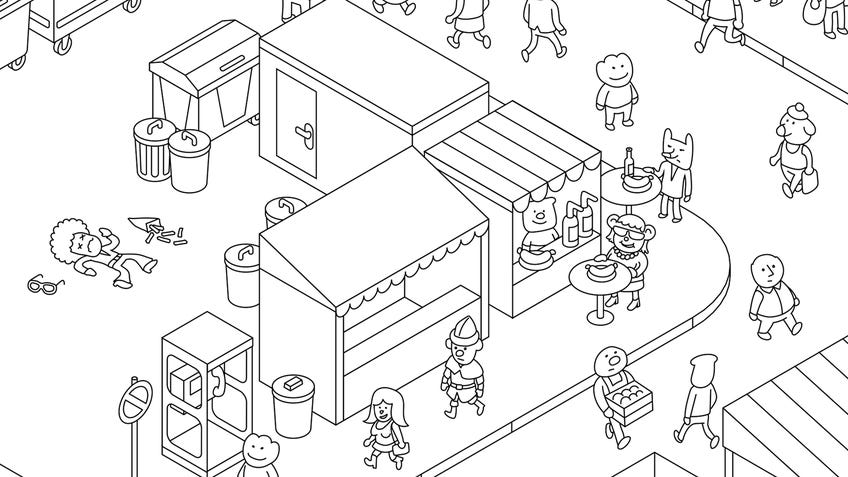 MicroMacro: Crime City has taken the top Game of the Year prize at this year's As d'Or, with The Crew: The Quest for Planet Nine named the best 'Expert' title at the prestigious French board game awards.
Released last autumn (and due a reprint soon), MicroMacro: Crime City blends the map-combing, detail-spotting of puzzle books such as Where's Wally? with the mystery-solving of tabletop games such as Sherlock Holmes: Consulting Detective. Players work together to search a poster-sized map of a city to solve a variety of crimes, from robbery to murder - all depicted by cutesy black-and-white cartoons. (You can give the game a go for yourself, as it has a free online demo - and even the box art has a hidden puzzle to solve.)
The game, designed by Johannes Sich and illustrated by studio Hard Boiled Games, scooped 2021's As d'Or for Game of the Year. Like its renowned German counterpart, the Spiel des Jahres, the As d'Or's main prize typically recognises a family-friendly board game released in the last year.
Le jury du label As d'Or-Jeu de l'Année remis chaque année à Cannes, a rendu son verdict
Le jeu de l'année a été remis à MICROMACRO CRIME CITY
Le prix du meilleur jeu enfant a été remis à DRAGOMINO
Le prix Expert a été remis à THE CREW#asdor #cannes #fij pic.twitter.com/QBBzKIdO1e

— FESTIVAL DES JEUX (@fijcannes) February 25, 2021
This year's As d'Or for 'Expert' game went to The Crew: The Quest for Planet Nine, the co-op card game that collected the similar Kennerspiel des Jahres last summer. Thomas Sing's design sees players attempting to complete dozens of missions by carefully playing the cards from their hand to win - or lose - specific tricks, or rounds. Although teamwork is crucial to success, the players are limited by their inability to communicate out loud, having to use the specific tools the game provides to hint at the cards in their possession.
MicroMacro saw off competition from the likes of spinning-top game Ghost Adventure, tricky card game Carro Combo and the Wavelength-esque party game Top Ten in the Game of Year category. The Crew, meanwhile, pipped fellow nominees The King's Dilemma, Tainted Grail and Paleo to claim the Expert Award.
The As d'Or also includes a prize for the best children's game of the year, which went to Dragomino, the even more kid-friendly spin-off from former Spiel des Jahres winner Kingdomino. It bested runners-up Peek-a-Mouse, a room-searching game involving a real flashlight; nautical co-op game Kraken Attack!; and feline deduction title Detective Charlie.
The 2021 winners join last year's victors Oriflamme and Res Arcana, which picked up the Game of the Year and Expert prizes respectively.
Typically held during the annual Festival des Jeux Cannes event in France each February, this year's As d'Or awards show was instead broadcast online, with hosts and designers appearing over video call due to ongoing COVID-19 health and safety measures.