The Crew wins prestigious board game award Deutscher Spielepreis
Beating out both Cartographers and Maracaibo.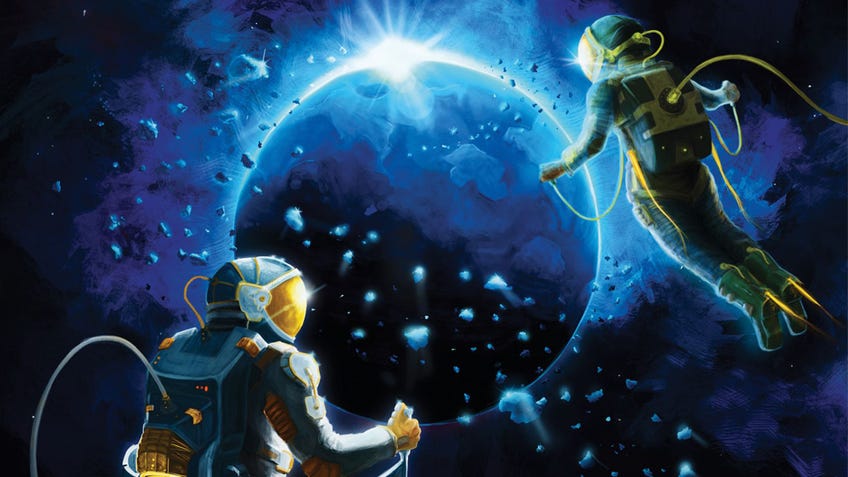 Space-themed co-op card game The Crew: The Quest for Planet Nine has won the 2020 Deutscher Spielepreis, the German top board game award voted on by the public.
Started in 1990, the Deutscher Spielepreis ('German Game Prize') is an annual award given to whichever board game has gathered the most votes from players selecting their top five titles of the year. With votes collected from magazines, professionals, influencers, board game shops and beyond, the Deutscher Spielepreis tallies people's choices and generates a list of the ten best games of the year.
Previous winners of the Deutscher Spielepreis include Reiner Knizia's auction game Modern Art, fast-paced card game 6 nimmt! and two-player board game Tikal. Unlike the Spiel de Jahres - Germany's other prestigious board game award - the Deutscher Spielepreis is usually awarded to more hobbyist titles that aren't necessarily aimed at casual players. The only games that have won both awards are tile-laying title Azul and classic trading game Catan.
Co-op game The Crew beat out titles such as the roll-and-write game Cartographers, Maracaibo - by Alexander Pfister, the creator of Great Western Trail - worker-placement game Parks and Paladins of the West Kingdom, the second game in the West Kingdom trilogy. (Thanks, BoardGameGeek.)
The Crew is a trick-taking game - meaning that players aim to win individual rounds by laying down cards of the same suit with the highest value - about being astronauts. In the game, players are attempting to collectively complete a series of missions that increase in difficulty, with the group needing to achieve specific objectives to succeed.
Its difficulty comes from the fact that in every single round of the game players cannot talk. In order to reflect the silence of space, the two to five players interacting with the game are not allowed to communicate with one another. This means that players cannot tell each other what cards they have and what they're intending to play that round, relying upon facial expressions and their own convictions to make decisions.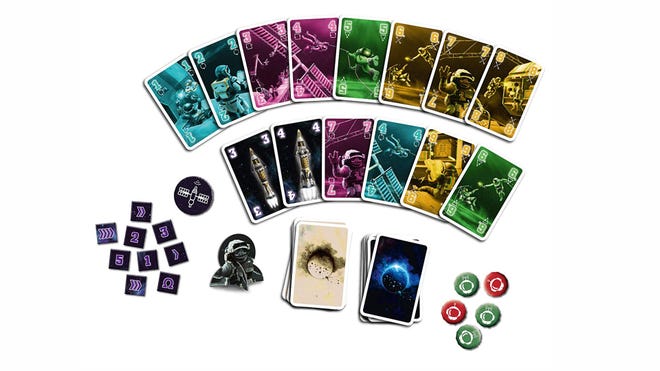 Alongside winning the Deutscher Spielepreis, The Crew was also awarded this year's Kennerspiel des Jahres. An 'expert' counterpart to the Spiel des Jahres, the Kennerspiel des Jahres is given to a game that provides players with a more complicated experience than the more family-friendly Spiel des Jahres.
The Deutscher Spielepreis has an award for the best children's game of the year, similarly decided by a public vote. This year's winner was Andor Junior, a more accessible version of Legends of Andor, the co-op adventure game about fighting monsters in a fantasy world.