15th anniversary edition of Ticket to Ride: Europe coming this spring
Railways to remember.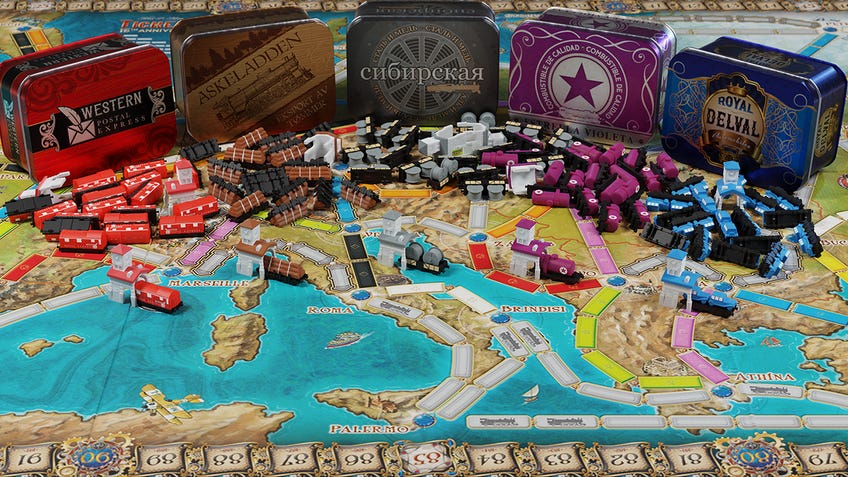 Revisit a classic family board game with Ticket to Ride Europe: 15th Anniversary Edition, a limited collector's title set to be released this spring.
Ticket to Ride Europe: 15th Anniversary Edition is an updated version of the 2005 release that will feature brand new artwork, as well as refreshed designs for the game's trains and station components. The new trains and stations will both come in tin boxes, alongside a fresh game board and up-to-date destination tickets for the train game. According to the game's designer Alan R. Moon, the 15th Anniversary Edition will be larger than its original release.
In the original Ticket to Ride: Europe, two to five players compete to connect the most cities shown on their ticket cards, with players building tracks across an entire continent along the way. During the game, players take turns to draw or play train cards in order to place their coloured pieces on the game board, with the pieces representing the growing transport networks players need to build to earn points.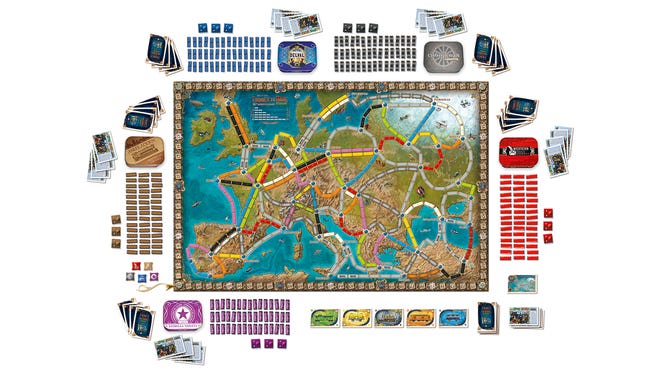 Europe added new mechanics to the Ticket to Ride series, such as tunnels - which require players to play additional cards in order to build tracks - ferries that need certain locomotive cards to be claimed and stations that give players the option to spend points in order to re-route their train networks through an opponent's route. Whichever player has the largest number of points by the end of the game is named the winner.
Ticket to Ride was created by Moon in 2004, with the designer creating several other standalone titles in the series, such as Ticket to Ride: Nordic Countries and the fast-playing spin-offs Ticket to Ride: New York and London. Moon also co-created push-your-luck game Diamant and 2001 historical board game San Marco.
Days of Wonder is the studio behind Ticket to Ride Europe: 15th Anniversary Edition, alongside the rest of the series and other board games including Small World and Five Tribes.
In 2019, it was announced that a reality television series based on Ticket to Ride was in development from Asmodee Entertainment and Propagate. The adaptation was described as being a "winner-takes-all" competition where contestants attempt to cover the most miles possible by land, air and sea. There is yet to be a confirmed airing date for the upcoming show.
Days of Wonder is yet to confirm a retail price for Ticket to Ride Europe: 15th Anniversary Edition.