TroikaFest! is the perfect event for those who have never played the whimsical tabletop RPG
A wonderfully weird week.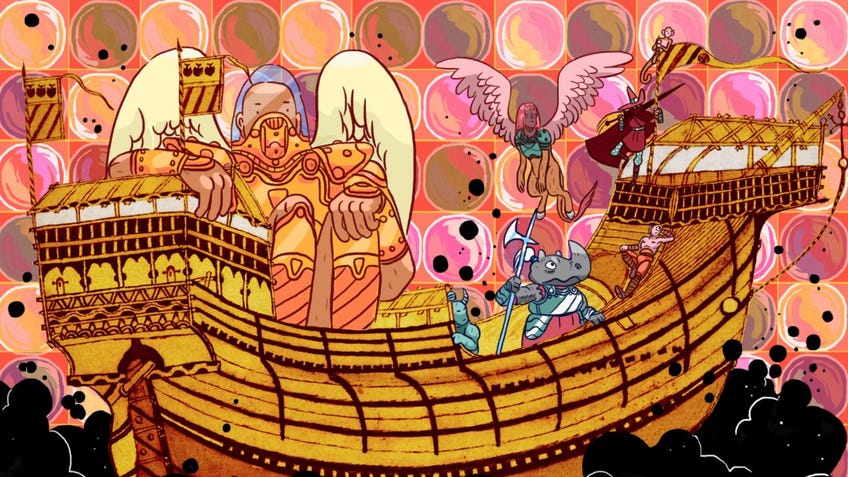 The one-week Troikafest!, running from April 5th through the 11th, invites new groups and designers to join the tabletop RPG's community in their weird and wacky sandbox. Actual play streams, a scheduled game jam and the launch of a new supplement mark some of the planned events.
Publisher Melsonian Arts Council has collaborated with Plus One Exp and several independent creators on what it describes as less of a convention and more of a loose celebration of Troika! and its fans. Participants are encouraged to watch veteran tables play in the setting's science fantasy sandbox with its decidedly British humour, check out the adventures and supplements on offer and then perhaps run a game of their own.
Livestreams and product pages will have dedicated links on Twitch and elsewhere, but everyone is invited to collect their contributions - fan art, stories, adventures, live streams or jam entries - under the #TroikaFest! social media hashtag. Other activities will be coordinated through tabletop YouTube channel Quackalope's Discord server.
Plus One Exp's Tony Vasinda said the event is the perfect opportunity to finally bring the well-regarded RPG off the shelf and into action. "I love this system and the design, but like a lot of games it's never actually made it to my table," Vasinda said in a video introduction for the event. "And then I realised many of you might be in the same place."
The TroikaFest Itch Jam begins on April 1st and runs until the 29th, giving interested creators a month to create their own hacks, adventures or character backgrounds for the community to peruse once they are possibly inspired by the festival's various goings-on.
Melsonian Arts Council plans to release its newest first-party supplement, Academies of the Arcane sometime during the week. The sourcebook provides everything a group might need to insert cryptic colleges, mystic montessories or any other building full of wizards with dreams of going legit. The publisher said several third-party releases - such as a zine and compatible pog set from designer Aaron King - are on the docket, as well (kids, ask your sad older siblings or parents about non-internet pogs).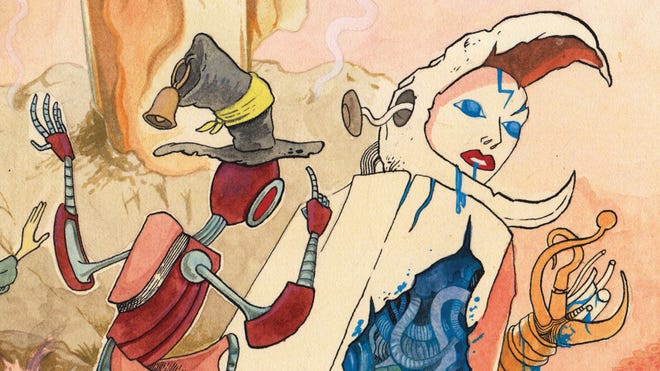 Troika! Numinous Edition is the latest iteration of the rules-light RPG that draws on the tradition of 1980s British games and mixes it with contemporary design sensibilities. It leans toward silly and fantastical elements in its worldbuilding, but the mechanical structure encourages intelligent and emotional roleplay between characters.
Author Daniel Sell, who co-founded Melsonian Arts Council, and several artists Kickstarted the Numinous Edition in 2018 to update much of its art and physical presentation. Troika! enjoys a sterling reputation within tabletop RPG design spaces for its thoughtful approach to Old School Revival games and enthusiasm for independent works created using the base system, such as Seinfeld-themed character backgrounds.
TroikaFest! 2021 runs from April 5th through the 11th.