First board game from Critical Role publishing studio is coming later this month
Get ready to whisper Uk'otoa....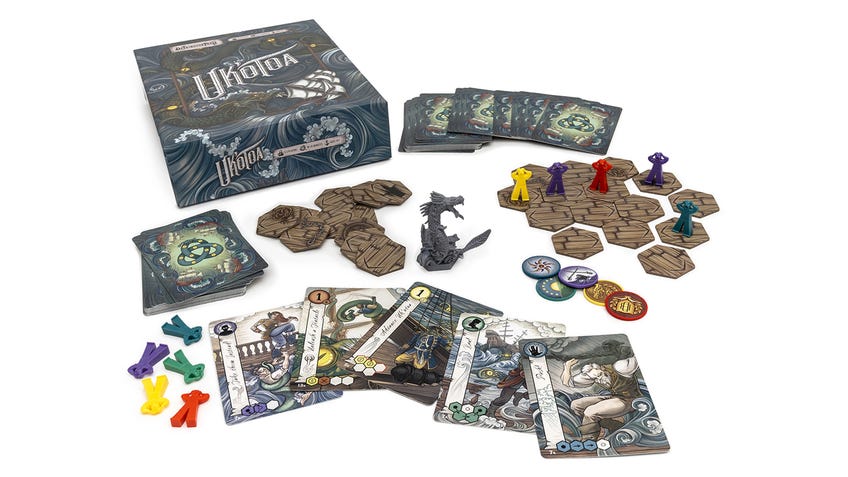 The Critical Role founded publisher Darrington Press will be launching its first official board game this May with Uk'otoa.
An upcoming board game for three to five players, Uk'otoa is set in the world of Critical Role - a Dungeons & Dragons actual play series - with combatants becoming sailors who find themselves clinging to the wreckage of their ship during a fearful storm. However, the thunder and lightning aren't the only thing the players will need to worry about, as the dreaded god monster Uk'otoa threatens to make the ship's remaining crew its next lunch.
In order to survive, the players will need to move across the hexes that make up the ship's wreckage and work with their fellow faction members to avoid being eaten. During the game, players take on the roles of various factions, which they will share with the players adjacent to them, and will have to play cards to ensure that the factions they're part of remain safe from Uk'otoa's wrath.
Throughout the game, Uk'otoa will require sacrifices to appease the beast and allow the other sailors to escape. Therefore, players will do well to throw those sailors who are not members of their faction into the maw of Uk'otoa - or otherwise risk becoming fish food themselves.
Uk'otoa has made appearances in the second season of Critical Role, serving as an antagonist for the party and a tormentor for the Warlock, Fjord. The cast of Critical Role includes actors Laura Bailey and Ashley Johnson, who voiced Abby and Ellie in The Last of Us Part II, and the series' dungeon master Matthew Mercer - who is best known for voicing Mcree in Overwatch. An official Dungeons & Dragons sourcebook based on the setting of season two, called Explorer's Guide to Wildemount, was released in 2020. I reviewed the sourcebook and found it to be valuable for both fans of the series and Critical Role newcomers alike.
Jeb Havens, the designer of Burrows and Mother Sheep, is the creator behind Uk'otoa, with cosplay artist and game designer Gabriel Hicks contributing to the game's design.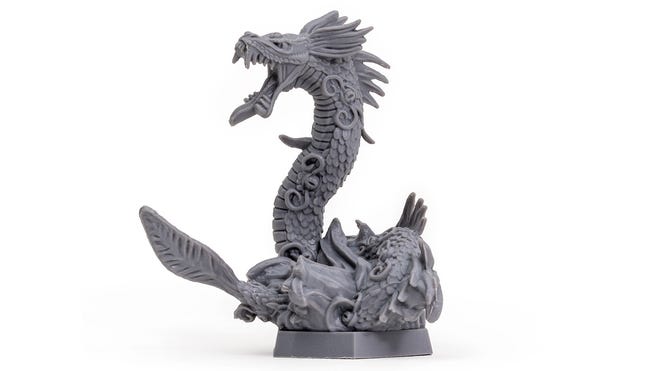 Darrington Press was launched late last year, with Uk'otoa being among the titles announced alongside the reveal of the studio. Other announced games include Guardians of Matrimonia - a co-op card game about about fighting monsters - a legacy title directly inspired by Critical Role called Critical Role Adventures and an original RPG created by Mercer called Syndicult.
Uk'otoa is set to be released on May 27th from participating stores and the Critical Role shop, with a retail price yet to be confirmed.