Cosy critter RPG Wanderhome and its pastoral adventures are now available
Preorders on physical books also available.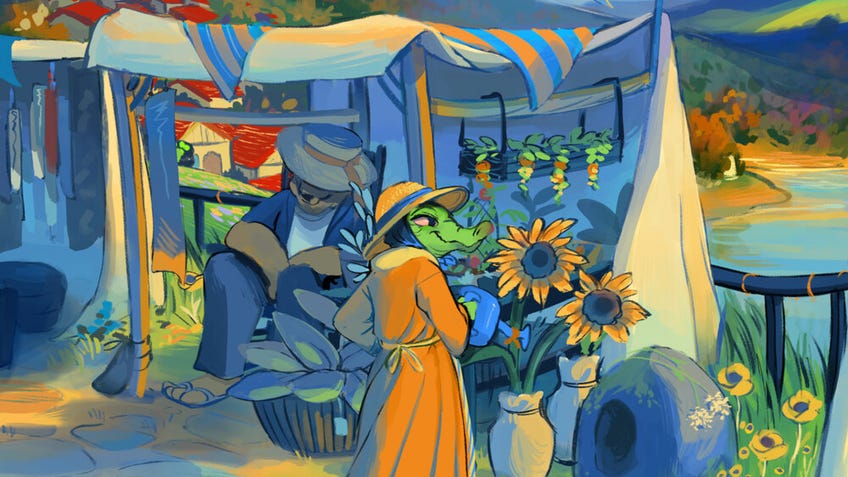 Take a journey through sleepy hamlets and picturesque woodland landscapes in Wanderhome, a tabletop RPG about traveling animals and the stories they weave together. The digital version is now available on publisher Possum Creek Games' website.
Wanderhome is the work of designer Jay Dragon, who also created Sleepaway, and adapts the No Dice, No Master system at the core of Benjamin Rosenbaum and Avery Alder's Dream Askew/Dream Apart titles. This results in a storytelling game where the character's emotional needs drive the narrative and friction takes the form of interpersonal or community conflict, instead of bloody combat. We called Wanderhome one of our most anticipated tabletop RPGs of 2021.
Players create their wandering folk heroes by choosing one of 15 playbooks that describe their background, look and what drives their decisions. Rather than cleaving to traditional martial traditions, Wanderhome's classes allow for poets, vagabonds, veterans, bakers, traders and more. Any choice equips players with the tools they need to tell an evocative and collaborative story.
The world of Haeth, in which the game takes place, is peaceful and serene, though not without troubles of a mundane sort. The people living in its villages and traveling by its roads don't experience war and strife commonplace to other fantasy games, but that wasn't always the case. The Dicebreaker crew enjoyed Wanderhome earlier this year in a two-part actual play series, featuring editor-in-chief Matt Jarvis as a grumpy badger, among other treats.
Dragon explains on the game's Itch.io description page that holes in the history of Haeth have been left vague so that groups may interpret - or explore - them as they will. Peace doesn't always mean happiness, and memories of trauma can persist through happier times.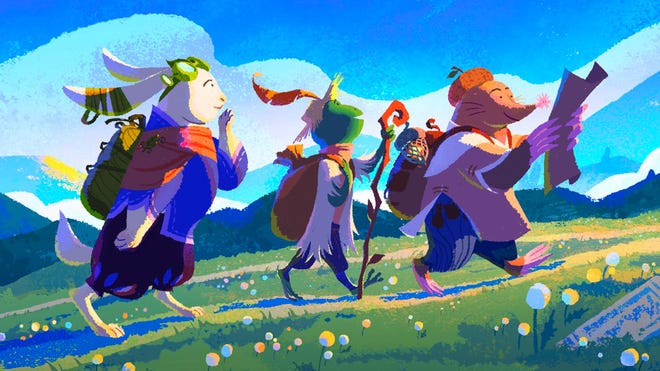 The digital version of Wanderhome's sourcebook details everything needed to create characters and play either one-shot sessions or a longer campaign. The book looks quite stunning, and contains illustrations from more than a dozen contributing artists. A colorblind-friendly version fit for printing is also available to download once purchased, along with an insectophobe-friendly version with "depictions of bugs in the art either censored or removed."
The digital copies will run players $25 (£18), while preordering a soft- or hardcover version starts at $45 (32).