Domino joins X-Men: Mutant Insurrection as a free print-and-play character
Lady luck.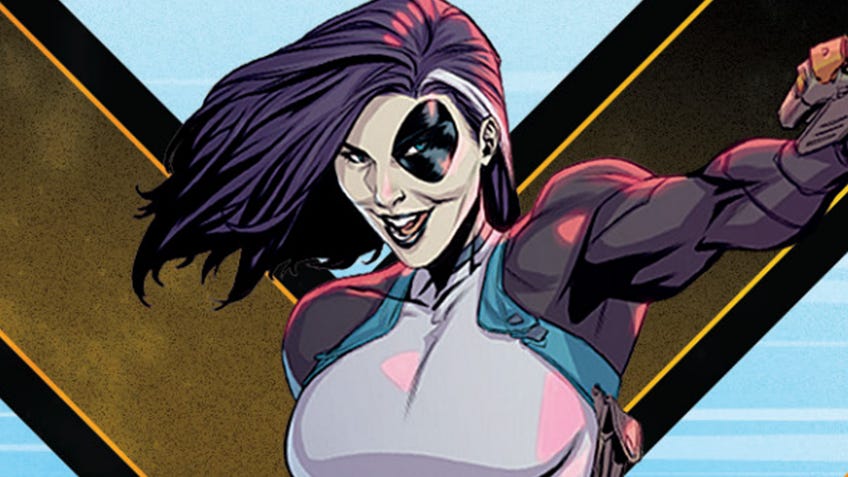 X-Men: Mutant Insurrection, the Marvel-themed board game released earlier this year, has received a new character that players can get their hands on for free.
Domino, the comic book character best known for being a member of the X-Men team and for her appearance in Deadpool 2 - as portrayed by actor Zazie Beetz - is now available as a free print-and-play character for the co-op board game. Publisher Fantasy Flight Games previously ran a public poll last summer on possible characters to add to Mutant Insurrection, with the most popular choice turning out to be Lady Luck herself.
Despite her status as an unproven mutant - she may have the power to manipulate luck, but it is largely unreliable - Domino is a formidable member of the X-Men organisation thanks to her skills as a mercenary. In Mutant Insurrection, Domino provides players with two red and yellow dice to use throughout the game, as well as an unique ability to turn a die to a side of the player's choosing whenever they re-roll three or more of their dice. Players can also use Domino as an assist card, gaining the ability to spend a training token to turn a die to a result of their choice.
Originally announced in July 2020, X-Men: Mutant Insurrection is a board game for one to six players inspired by various story arcs found in classic Marvel comic series. As members of the superhero squad, players must work together to prevent the game's band of baddies from carrying out their villainous schemes. Players can choose between eight different plot lines - including one involving the infamous Hellfire Club and, of course, Magneto himself - as well as a collection of different beloved characters from the X-Men team such as Wolverine, Cyclops and Storm.
Similar to the horror board game Elder Sign, also published by Fantasy Flight, players roll sets of coloured dice in order to pass missions, with each one requiring a certain combination of results to be completed. Players are able to recruit other characters to help them in their endeavours, with the bonds they form granting them new abilities to use. Completing enough missions will win the players the game, whilst failing too many will result in a loss. In our review of Mutant Insurrection, Samantha Nelson found the game to be "challenging, but not too difficult" with a "fair bit of replayability".
Besides X-Men: Mutant Insurrection and Elder Sign, Fantasy Flight is best known for publishing titles in the Arkham Horror Files universe - including Eldritch Horror and Arkham Horror: The Card Game - and unique deck game Keyforge, as well as the recently discontinued Legend of the Five Rings: The Card Game.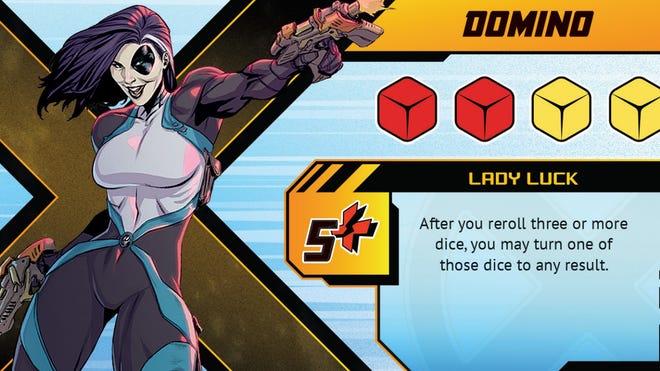 Earlier this month, publisher CMON announced that it would be launching a Kickstarter campaign for Marvel United: X-Men, a spin-off title from its Marvel United series of co-op games. Featuring classic characters like Wolverine and Professor X, Marvel United: X-Men is yet to receive a confirmed Kickstarter launch date.
Domino's power card, assist card and standee can be downloaded for free from the Fantasy Flight Games website now.