Save almost 30% on the award-winning board game Lost Ruins of Arnak
Delve and discover in this deckbuilding adventure for its lowest price to date.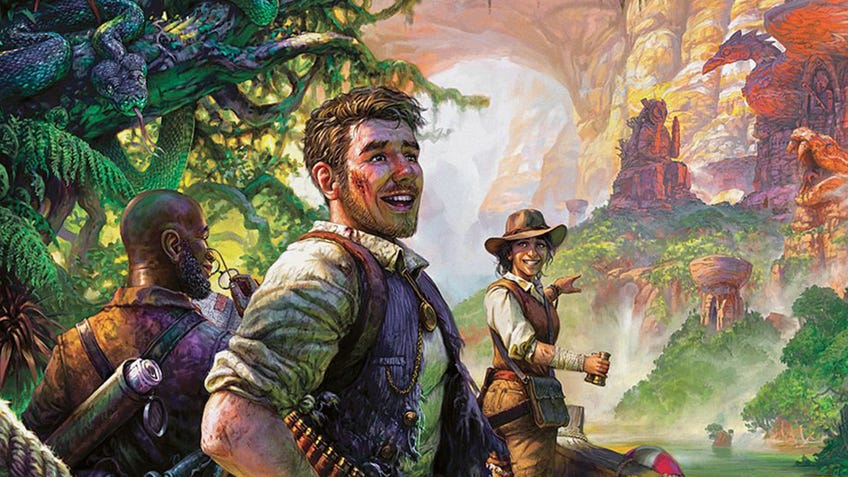 Lost Ruins of Arnak released at the end of 2020, and quickly rose to fame over the following year or so, culminating in a win at the 2022 American Tabletop Awards.
Lost Ruins of Arnak is first and foremost a game about exploring thanks to its setting on a mysterious island full of treasure in temples surrounded by monsters, but also thanks to its depth and complexity which will take multiple playthroughs to scratch the surface.
The game also takes the deckbuilding mechanics established in games like Dominion and Fort, then refines them and puts their own spin on the genre, which has cemented it as one of the best deckbuilding games around.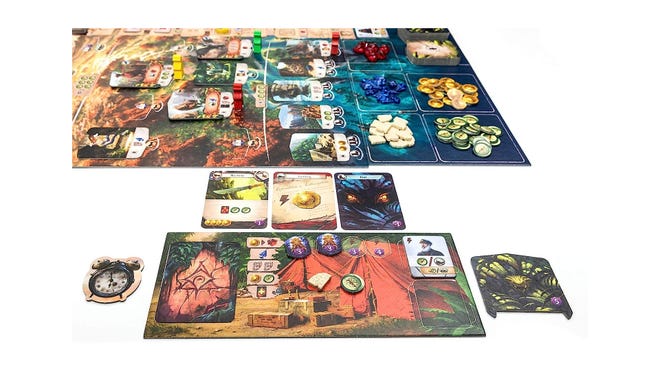 If you're feeling adventurous and want to begin exploring Arnak and all it has to offer, you can get the game for 33% less than its RRP at Amazon right now in the US:
| | |
| --- | --- |
| | This adventurous deckbuilder was the American Tabletop Awards' best Complex game of 2022 |
You can also grab it for £41 at Zatu in the UK, which is a 29% discount:
| | |
| --- | --- |
| | This adventurous deckbuilder was the American Tabletop Awards' best Complex game of 2022 |
Lost Ruins of Arnak ended up being Meehan's 2021 Game of the Year, thanks to its use of the deckbuilding mechanic, the setting, artwork and the game's complexity.
In Arnak each player gets one main action per turn, that might be from a card or travelling to a new site, and then can do any number of free actions they might have too. You score points in Arnak by unearthing mysteries or acquiring artefacts and idols. What you choose to do will depend on the cards you have, and requires lots of thinking ahead to optimise your turns.
After the discounts, Lost Ruins of Arnak offers amazing value thanks to its depth and replayability, and with the Expedition Leaders expansion also available there's potential for even more adventures down the line.
If you want to stay up-to-date on more discounts on our favourite board games, as well as deals on trading card games, Dungeons & Dragons and more, follow the Jelly Deals Twitter account where we help keep you posted.