Munchkins & Mazes edition doubles-down on the Dungeons & Dragons references
Is this a parody within a parody?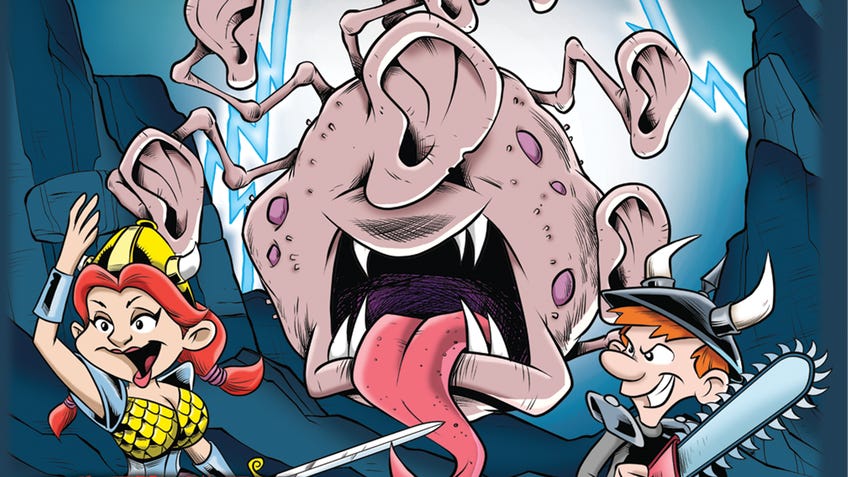 Kick down the door on monsters inspired by classic Dungeons & Dragons beasties in Munchkins & Mazes, the newest upcoming edition of the Munchkin card game.
A board game for beginners, Munchkin sees three to six players competing to grab the most loot and defeat the most monsters. Throughout the game, players take turns to 'kick down the door' in order to challenge various creatures to battle. Should a player successfully subdue a monster then they gain a level and a collection of loot - which could contain weapons, equipment and spells.
As players gain more levels and loot, they will have to face stronger and stronger monsters - until even their opponents are working directly against them by casting a wide variety of meddling spells. Eventually, players must defeat one last monster in order to reach level 10 and win the game, but they'll inevitably have to face the slings and arrows of their fellow competitors as well.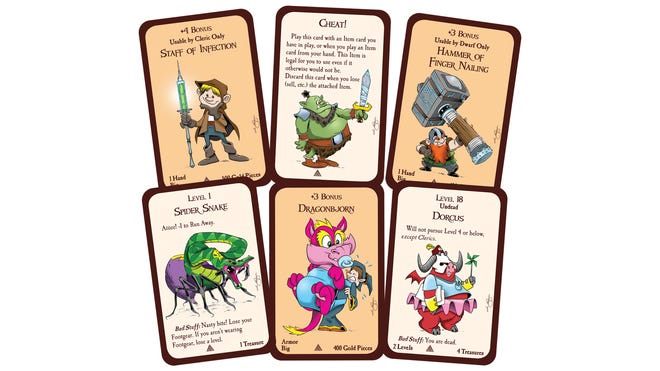 Despite having always been inspired by Dungeons & Dragons - both conceptually and aesthetically - Munchkin has yet to include more direct references to the tabletop roleplaying game. At least, until now.
Munchkins & Mazes is the latest edition of the game, this time providing a selection of new cards - alongside updates of some older ones - that contain unmistakable references to the popular fantasy RPG. These include the 'dragonbjorn' card, which provides a plus three bonus to the player, and a 'brain filleter' monster card - which forces the player to lay their thoughts bare and reveal their hand to the other players if they do not defeat it.
The designer behind Munchkins & Mazes is Andrew Hackard, who was involved in the creation of Munchkin Pathfinder - the official crossover with the fantasy roleplaying game - and designed the upcoming animal-themed expansion Munchkin Tails.
Munchkins & Mazes is being published by Steve Jackson Games, a company founded by the creator of the original Munchkin, which has previously released games such as the push-your-luck party game Zombie Dice and the classic 1981 miniatures game Car Wars.
The announcement of Munchkins & Mazes follows the reveal of both Munchkin: Disney - an edition of the game featuring characters from the House of Mouse - and Munchkin: Critical Role, which will be the first in a line of board games based on the popular actual play D&D video series.
Munchkins & Mazes is set to be released sometime in August at a retail price of $25/£20.