Pick up comic book card game Sentinels of the Multiverse on PC and mobile for under £1
With 10% of sales going to charity Black Girls Code.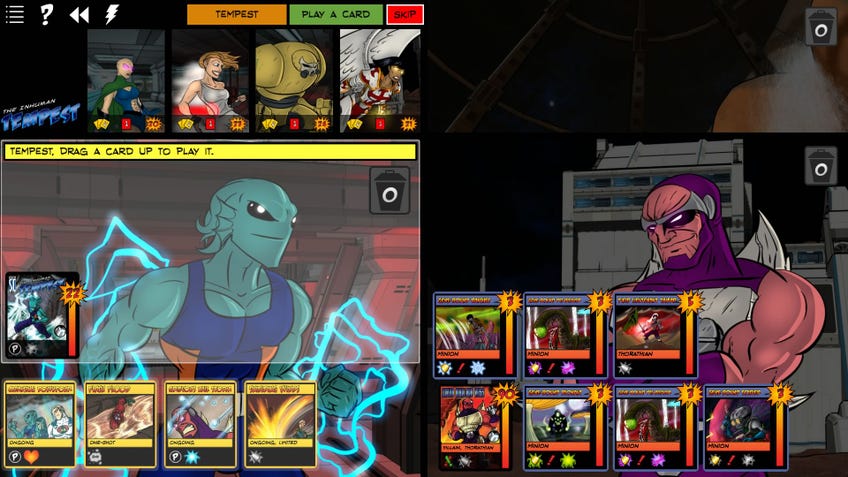 Comic book card game Sentinels of the Multiverse is marking its sixth anniversary with a sale across PC and mobile.
The digital version of the co-op game, in which players form an Avengers-like group of superheroes and attempt to defeat an evil villain, has been reduced to $1/£1 across PC marketplace Steam, the iOS App Store, Google Play Store for Android and Amazon App Store.
Each player is able to choose from a roster of ten heroes and face one of four different villains, using an individual deck of 40 cards to perform actions and use their hero's superpowers. Each villain has unique abilities, with four different environments adding to the variety. In comparison to licensed games such as Marvel Champions and the DC Comics deckbuilding games, Sentinels of the Multiverse takes place in its own setting with an original line-up of characters.
The discount will run until October 21st as part of a week-long celebration of the game's anniversary. As well as the sale, the digital app has been updated with additional challenge modes and 16 new unlockable achievements. A new companion soundtrack for Season 1 has also been released, with previous volumes of the game's OST included in the sales alongside other DLC and season passes.
10% of all sales will go towards Black Girls Code, a charity supporting young women of colour in training for STEM roles and other careers in the fields of computer science and technology, publisher Handelabra said.