The Witcher, Blackadder and Jane Austen inspirations for monster-hunting tabletop RPG
Based on Forged in the Dark system.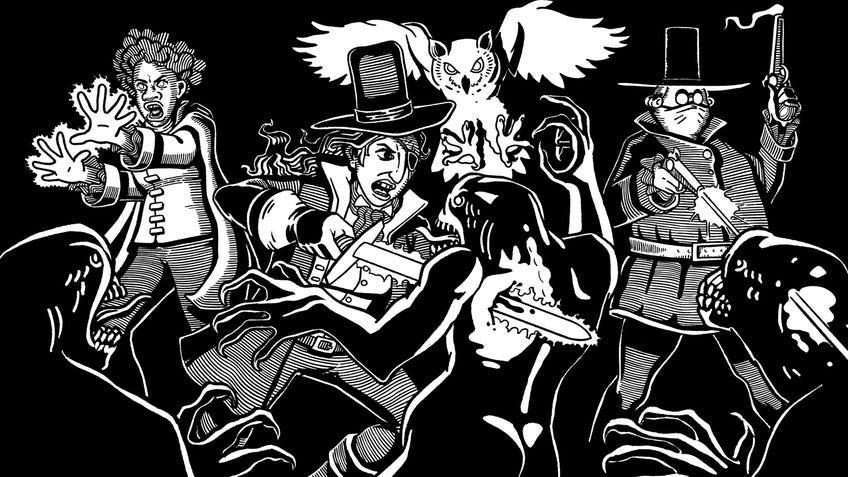 A new tabletop roleplaying game takes inspiration from the likes of The Witcher, Blackadder, S.T.A.L.K.E.R. and Jane Austen.
Teeth is an upcoming RPG designed to support between three and six people. Set in an alternative 18th century England, Teeth has players becoming monster hunters serving the British Crown. As hunters, players will use their tracking, academic and killing skills to find and destroy various monstrous entities found in the Vale of Deluth. However, despite their loyalty to king and country, the hunters may find themselves swayed by all manner of sinister forces they may encounter.
The tabletop roleplaying game takes inspiration from stories and worlds featuring monster hunting – such as Andrzej Sapkowski's Witcher book series, which was subsequently adapted into a video game franchise published by CD Projekt Red and a Netflix series – as well as post-apocalyptic survival like the S.T.A.L.K.E.R. video game series. Alongside this, Teeth also looks at classic 18th century literature, such as the books written by novelist Jane Austen, and iconic comedic history series Blackadder: of which one season is specifically set during the 1700s.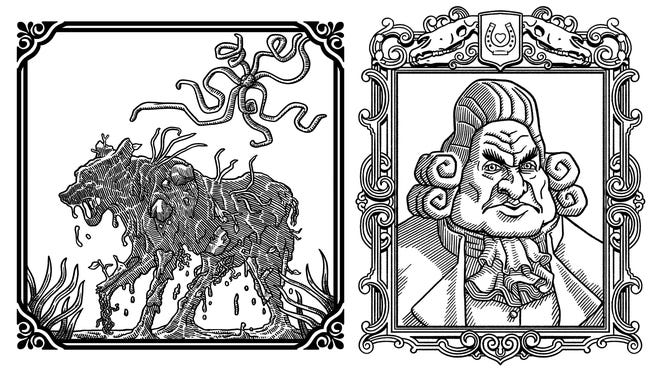 Teeth is based on the Forged in the Dark gameplay system created by John Harper, the designer behind steampunk fantasy RPG Blades in the Dark. Forged in the Dark is a gameplay system that creators are free to use for their TRPGs as long as they reference its use and follow the SRD, or system reference document. Despite its inherent darkness, Teeth also features opportunities for the game master and players to have some fun with the more ridiculous elements of its rules, such as "conjuring spectral staircases made of magic puke."
The co-designers of Teeth are Jim Rossignol – who has previously helped create video games such as Sir, You are Being Hunted and The Signal from Tölva - and Marsh Davies, a designer who has worked for the likes of Minecraft studio, Mojang.
Watch on YouTube
Maddie shares some of the most exciting upcoming roleplaying games.
Prior to the upcoming release of Teeth, several standalone adventures for the TRPG were published including Night of the Hogmen, a story about a horde of vicious pig-people, Blood Cotillion and Stranger & Stranger.
A Kickstarter campaign for the complete Teeth RPG is set to be launched on April 19th.