Unmatched digital arriving next month, additional characters releasing as DLC
Licensed characters no-where to be seen.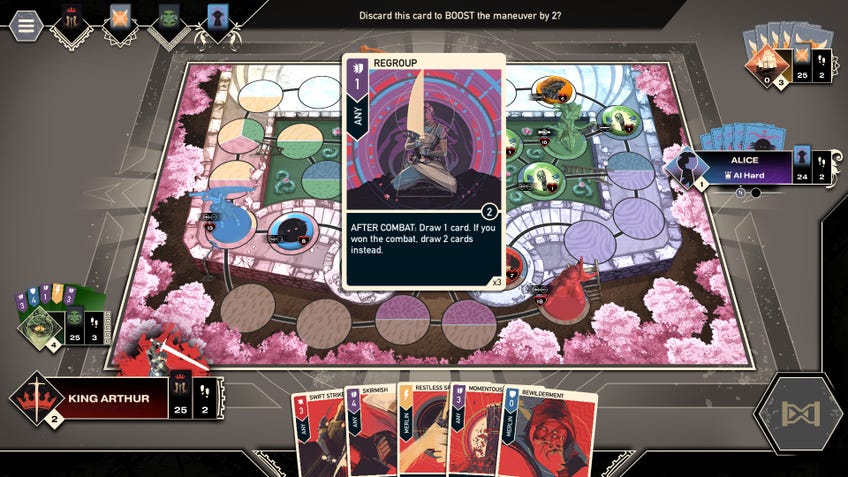 The digital version of the Unmatched tabletop series has received a final release date.
Unmatched: Digital Edition, the video game version of the miniatures board game, will be fully released on all platforms – Windows PC, Mac, Android devices and Nintendo Switch – by the end of next month.
Though the early-access version of the digital board game has been available to play since last September – which is a version that is yet to receive all of its features and contents - players will be able to experience the complete version of Unmatched: Digital Edition from February 28th.
As well as an official release date, it was announced that Unmatched: Digital Edition will be a slew of downloadable content throughout 2023. Downloadable content, or DLC, are additional elements for players to access on top of the core video game: similar to expansions for board games. In the case of Unmatched: Digital Edition, various additional playable characters and maps will be released throughout the coming year, with something due to be launched every month.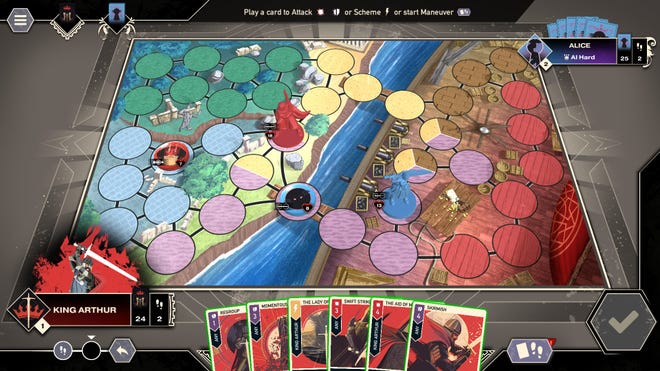 The first piece of DLC to be released for Unmatched: Digital Edition will be in March, with the character of Big Foot, who was originally featured in Unmatched: Robin Hood Vs Big Foot. March will also see the arrival of the Prince of Thieves himself, Robin Hood. In April, the Yukon map – featured in the Robin Hood vs Big Foot set – will be launched, as will the iconic horror character, Dracula.
May will bring renowned detective Sherlock Holmes as well as the Sherwood Forest map from the Robin Hood Vs Big Foot set, whilst June heralds the arrival of gothic character Jekyll & Hyde and the Soho Map. The final pieces of content revealed for this year will be the character of the Invisible Man in July and the Baskerville Manor in August.
There is yet to be any mention of the various licensed characters featured in the Unmatched franchise – such as Deadpool, Buffy the Vampire Slayer and Daredevil – coming to Unmatched: Digital Edition, with every character and map announced for the video game originating from the series' public domain sets.
Liv and Meehan play Unmatched: Battle of Legends - Volume One.
Unmatched: Digital Edition, and its various pieces of DLC, are developed and published by Acram Digital, a studio that has previously created digital adaptations of tabletop titles such as Concordia and legacy board game Charterstone. The original board game version of Unmatched was co-created by Rob Daviau and Justin B Jacobson and co-published by Mondo Games and Restoration Games.
In the Unmatched series, up to four players can compete against each other to be the last character standing in a free-for-all deathmatch. One of the best board game series released in the last few years, the Unmatched series has players controlling a miniature based on a character from myth, history, fiction or popular culture. Using their unique deck of cards, players take turns to move across the board and perform various actions. Players will want to deal damage to their opponents whilst trying to retain their own health for as long as possible.
The early-access version of Unmatched: Digital Edition is available to purchase on the Steam Store for £15.49 ($19) now, with a season pass for all the upcoming DLC being made available at the game's launch.