Scythe, Pandemic, Mysterium and other Asmodee Digital games included in Humble store sale
Alongside Carcassonne and Gloomhaven.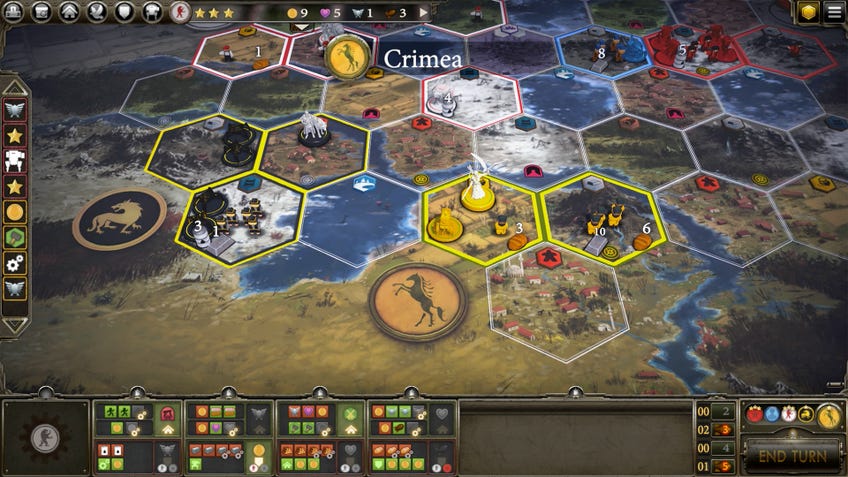 Get digital board games like Pandemic, Scythe and Mysterium for up to 75% off in an Asmodee Digital sale on the Humble store website right now.
Whilst the Humble store is most well known for hosting various Humble Bundles - online events where players can get video game, tabletop and other hobby products as part of a pay-what-you-want tier program - it also features the occasional unique sale. In this case, players can get a whole bunch of digital board games at discounted prices from the Humble Store with the Asmodee Digital sale.
These digital board games include the video game version of dungeon-crawler game Gloomhaven - which Lolies, Johnny and Wheels have attempted to tackle themselves - currently available at 25% off its usual retail price. This digital version of one of the best board games out there offers players individual scenarios to tackle online as a team - with the same intense and challenging gameplay that the original is known for.
Another title featured in the Asmodee Digital sale is the video game of Mysterium, the ghostly party board game about communicating with the dead. For £1.99 - 60% off its previous retail price - players can attempt to commune with the ghost of a murdered victim that's controlled by one of the other players, by interpreting beautifully illustrated cards and piecing together the mystery.
The digital version of Scythe - the strategy game designed by Jamey Stegmaier - is also included in the Asmodee Digital sale, at 50% off its usual retail price. As in the original tabletop version, players compete as warring nations in a dieselpunk inspired setting featuring mechs and mounted bears. The Invaders from Afar expansion is also featured in the Asmodee Digital sale, at a reduced price of £5 players can bump up the player-count of the game and gain access to two additional factions.
Other video game board games found in the Asmodee Digital sale include co-op title Pandemic, strategy game Terraforming Mars, the beloved classic Carcassonne and two-player game Patchwork.
Asmodee Digital is the video game branch of the Asmodee brand - a massive board game distributor company - and is responsible for publishing several digital versions of tabletop tiles such as Eric Lang's Blood Rage and the Ascension: Deckbuilding Game.
The Asmodee Digital sale is currently live on the Humble store, with no ending date or time yet confirmed.