New Dicebreaker merch is on the way - pre-order hoodies, shirts, mugs and more!
Keep it stylish this summer.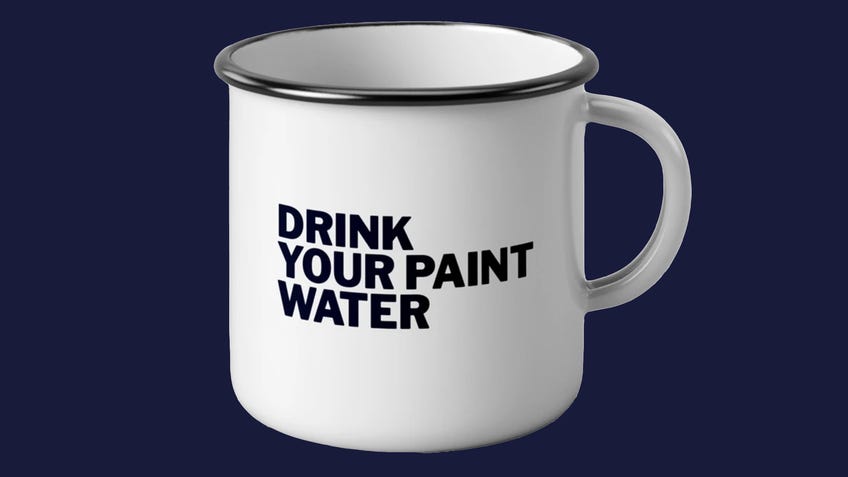 You can now pre-order our summer range of official Dicebreaker merchandise, including new clothes, mugs, bottles and more!
Joining our existing line-up of T-shirts - including Luck Be A Lady, Big Deck Energy, Wood For Sheep? and Be Nice Roll Dice - is a new Dicebreaker logo tee, featuring the Dicebreaker hex logo on the front and our full logo across the back, so you can let the world know at a glance what fantastic taste you have in board game websites.
For the days when it's a little more chilly out (or, given the current state of things, in), you can throw on the Dicebreaker logo zip hoodie in our classic navy and pink colours.
It's not just clothes we've added to the range, though. By popular demand, you can now sip your brush dregs and Khorne Red-Agrax Earthshade cocktail - or, y'know, tea and coffee - from the new Drink Your Paint Water enamel mug. The perfect accompaniment to the latest Dicepainter stream! (Please do not actually drink your paint water.)
As the weather heats up, stay hydrated in style with the Potion of Vitality water bottle. If you prefer your drinks in can form, keep them cool in the Sleeve of Holding Koozie, for a heat resistance buff to your beverage and defence against frost damage to your hands.
All of the above can be pre-ordered on the Dicebreaker merch store now, and will be shipping out the week beginning July 27th. Head over to our Shopify page to check out the summer range, along with our existing merch.