Pick up Warhammer audiobooks from under £1 in Black Library Humble Bundle
The sound of slaying.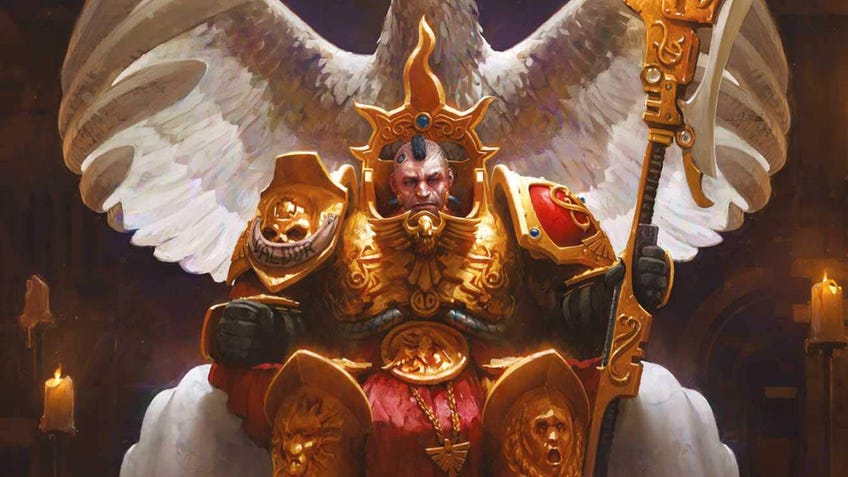 The Black Library - a collection of books set in the Warhammer universe - is now available to listen to at a discount, with a new Humble Bundle deal on several of its audiobooks.
The Voices of Warhammer 2020 Humble Bundle features audiobook recordings of some of the Black Library's best offerings.
77p will grant access to recordings of horror books such as The House of Night and Chain - a novel set in the city of Valgaast and following the exploits of Maeson Strock, as he attempts to survive the terrors of his ancestral home - and Castle of Blood, which tells the story of Count von Koeterberg's rather perilous dinner party.
Readers can also begin the creepy Vampire Genevieve series by listening to book one Drachenfels, which is featured in the bundle.
Alternatively, paying £7.72 provides access to all the audiobooks in the first tier and additional titles including Age of Sigmar book Soul Wars, which tells the tales of Nagash - the god of death - and the Anvils of Heldenhammer who are sworn to protect the living against the legions of the dead. Other Age of Sigmar audiobooks in the bundle include Realmslayer, which recounts the story of Gotrek Gurnisson in a four-part drama, and Blacktalon: First Mark - an audiobook about Knights-Zephyros, Neave Blacktalon.
Finally, £13.89 unlocks every audiobook in the Humble Bundle, including several focusing on the world and events of Warhammer 40,000. Audiobooks such as Valdor: Birth of the Imperium - which tells the history of the Emperor's right-hand man, Constantine Valdor - and Honorbound, a recording of a novel based on the story of Commissar Severina Raine.
The Black Library: Voices of Warhammer 2020 Humble Bundle is live until November 11th and is supporting the EveryLibrary Institute, which is dedicated to ensuring that local libraries are able to serve their communities.