Train baby dragons in the next Kingdomino board game, Dragomino
Tipping the scales.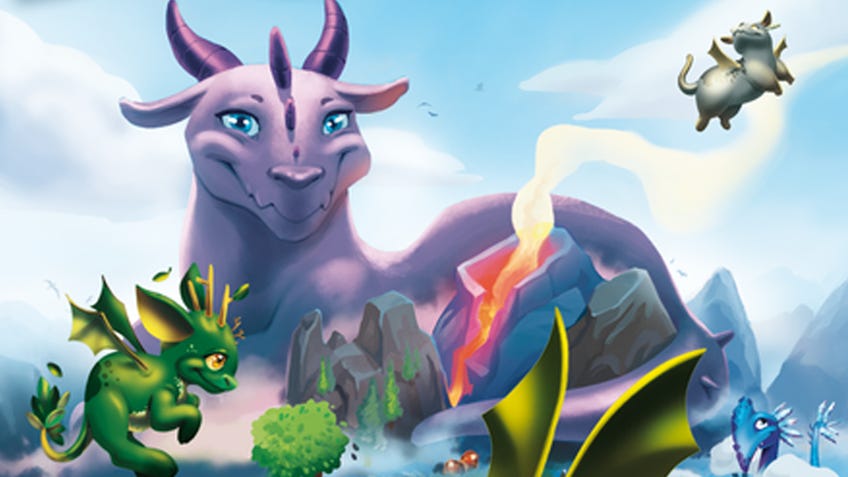 Discover a mysterious island and search for dragonlings in Dragomino, the next family board game in the Kingdomino series.
In Dragomino, two to four players explore an island populated by magical scaly beasts on a quest to find the most baby dragons. As dragon trainers, players will have to compete with one another to cover the most ground and gather the most dragonlings.
A board game for kids, Dragomino looks to be aiming for a younger crowd than the audience for Kingdomino, with co-designer Bruno Cathala announcing on Twitter that the upcoming release is aimed at five-year-olds.
In a catalogue for Blue Orange Games, the publisher behind Dragomino, the board game is listed as containing exploration dominos and egg tokens.
Designed by Bruno Cathala and published by Blue Orange, Kingdomino is a family board game in which players take turns to place dominos next to matching terrains, gradually building their kingdom with lakes, fields and mountains. After receiving the Spiel de Jahres award - the prestigious German 'Game of the Year' award - Kingdomino got a 2017 sequel called Queendomino, also designed by Cathala, and a roll-and-write two-player board game follow-up in 2019 entitled Kingdomino Duel.
Beyond the Kingdomino series, Cathala has designed 7 Wonders Duel - the two-player sequel to 7 Wonders - and co-op board game Shadows Over Camelot. The other co-designers on Dragomino are Wilfried and Marie Fort, creators of dexterity board game Valley of the Vikings.
Dragomino is set to be released sometime this year, with a retail price yet to be confirmed.