Dead of Winter creators announce next Crossroads board game, Forgotten Waters
Skull and Crossroads.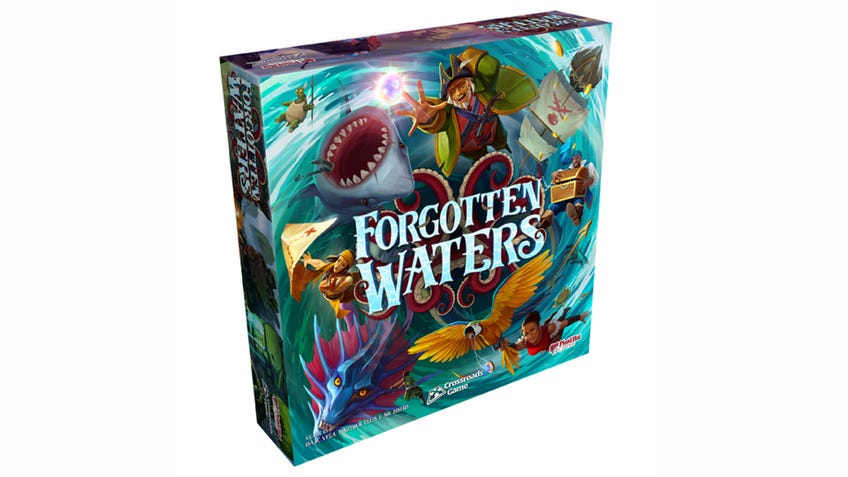 The next board game in the Crossroads series has been announced as Forgotten Waters.
The board game was revealed via an official game websitefrom publisher Plaid Hat, where it was announced as a "pirate Crossroads game" from Dead of Winter co-designer Isaac Vega, as well as J. Arthur Ellis and Mr. Bistro.
Further information was revealed on a product page listed on Australian online retailer The Games Men, Forgotten Waters sees players forming their own pirate crew as they sail across fantastical seas in search of their dreams.
Each player seeks to tell their own individual story, as well as work together with their fellow crewmates towards a shared ambition they can all benefit from. The description of Forgotten Waters indicates that it could be a co-op board game, with elements of decision-making and exploration included in the mix.
The product description also implies that Forgotten Waters will have a lighter tone, using the words 'silly' and 'magical' to express the game's setting and themes.
The first entry in the Crossroads series was horror board game Dead of Winter, created by Jonathan Gilmour - co-designer on Dinosaur Island - and Vega, who was also responsible for dexterity board game crossover Flick 'em Up!: Dead of Winter and expandable card game Ashes: Rise of the Phoenixborn.
A co-op board game for two to five players, Dead of Winter is about a group of survivors working together to find enough resources, whilst avoiding zombie ambushes and potential traitors along the way. Sci-fi-themed board game Gen7 was the second entry in the Crossroads series, which was designed by Steve Nix and focused on a command team attempting to protect what remains of humanity from a mysterious threat.
Crossroads publisher Plaid Hat is also known for releasing adventure board games such as Mice and Mystics and Stuffed Fables.
The release date for Forgotten Waters is set for sometime in 2020, with a retail price of $48 (£36) listed on US website Cardhaus Games.