Forgotten Waters' first DLC expansion adds a new scenario and over 100 events to the pirate board game
Kraken result.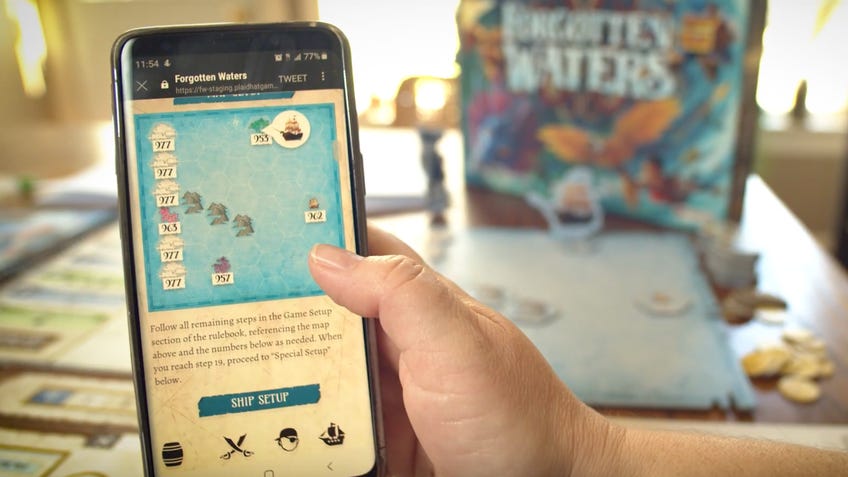 Forgotten Waters has received its first digital expansion in the form of Kraken's Eye, a DLC pack that introduces a full scenario and dozens more potential events to the swashbuckling app-powered board game - and it's out today.
Kraken's Eye includes the titular scenario, following the exploits of Captain Lory as he sets sail with the aim of dispatching the legendary sea monster Hellmaw and returning with its magical eye. As with other Forgotten Waters scenarios, the players fill the salt-encrusted boots of the ship's crew as they traverses an unending storm on its way to confront the kraken.
Alongside the scenario - which can be selected in Forgotten Waters' companion app during setup - are more than 100 events that may pop up during play sessions. The entries aren't confined to just the new scenario, appearing in previously available tales at random as part of Forgotten Waters' Crossroads events. (All of which are narrated by a surprisingly star-studded cast, with actor Ricco Fajardo joining as Captain Lory.)
The first release from Dead of Winter publisher Plaid Hat following its newly-regained independence as a studio, Forgotten Waters was released last year. Combining a companion app that provides randomised events, a flipbook full of locations the players can visit and perform actions at, boards to track the ship's current location and statuses - from mutiny-risking crew discontent to available supplies and loaded cannons - and individual player sheets that record each pirate's skills and legacy, designers Isaac Vega, J. Arthur Ellis and Mr. Bistro's seafaring semi co-op sees the players working together to survive the high seas while also trying to pull ahead of their crewmates as the most infamous pirate on the waves.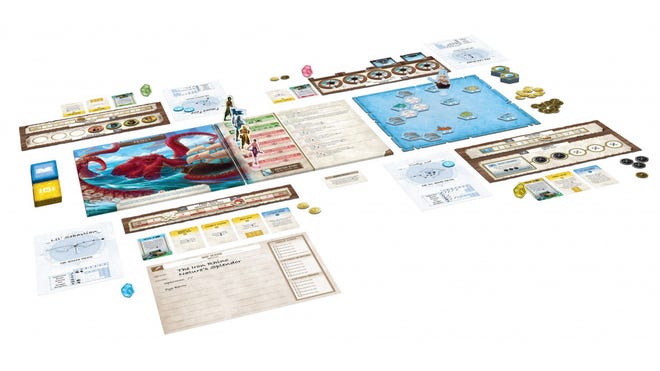 As well as its mandatory companion app, Forgotten Waters also has a free remote assistant that allows the board game to be played over the internet with friends using a single physical copy. The companion app has been updated to include variants for solo play and two players, while the original rules are designed for three to seven people.
Kraken's Eye can be downloaded now for Forgotten Waters, priced at $9.95 on Plaid Hat's online store and the game's companion app.