Dead of Winter creator's next board game Forgotten Waters has retail release date postponed indefinitely
Releasing tool to enable online play.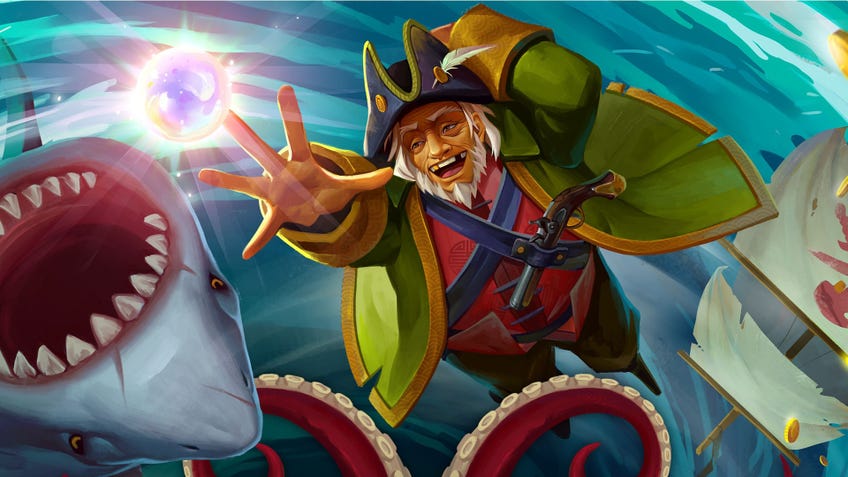 Forgotten Waters, the next board game from the makers of Dead of Winter, has seen its retail release date pushed back indefinitely due to the COVID-19 crisis.
Originally due to release in retail outlets on April 10th, Forgotten Waters is an adventure board game in which players assume the role of pirates seeking fortune and infamy on the high seas. Co-designed by Isaac Vega - the co-creator of Dead of Winter - Forgotten Waters has some co-op board game elements, such as needing to keep the crew from committing mutiny, but also sees players looking to secure their own happy ending by gathering gold and glory.
The upcoming board game is the latest instalment in the Crossroads series, which began with horror board game Dead of Winter and involves branching story decisions made by the players.
Throughout a complete playthrough of Forgotten Waters, players will encounter various narrative-driven scenarios in which Crossroads events will randomly occur. These Crossroads events will have players making decisions via an compatible app - voiced by actors including Dragon Ball Z star Christopher R. Sabat - with a variety of possible outcomes.
Whomever becomes the most successful pirate with the most legendary story by the game's end is named the winner.
Forgotten Waters publisher Plaid Hat Games said that the planned retail release of the board game had been indefinitely postponed in response to the coronavirus pandemic. Whilst Plaid Hat will be attempting to adhere to the original release date as much as possible, there is no confirmed retail release date for the time being.
According to Plaid Hat's announcement, customers who buy Forgotten Waters directly from Plaid Hat's online store will be able to reference the name and address of their local board game store, to whom Plaid Hat will send 20% of the retail price ($12) in lieu of being able to sell the game themselves. The publisher added that it would only sell a limited number of copies directly to allow retailers the chance to stock the game upon release.
The publisher will also be releasing an online tool to help players who own Forgotten Waters play with their friends using a single copy of the board game.
Earlier this year, Plaid Hat broke away from board game giant Asmodee to become an independent publisher, losing the rights to titles such as Dead of Winter and co-op board game Mice and Mystics as a result.
Studio head Colby Daunch has since confirmed that Plaid Hat is working on a new edition of expandable card game Summoner Wars, as well as a new title from Jerry Hawthorne - the designer of Mice and Mystics and family board game Stuffed Fables. Dauch also teased the possible revival of expandable card game Ashes: Rise of the Phoenixborn.