Pathfinder, Tales from the Loop and Fallout TRPG included in Roll20 Humble Bundle
Donations go to Extra Life charity.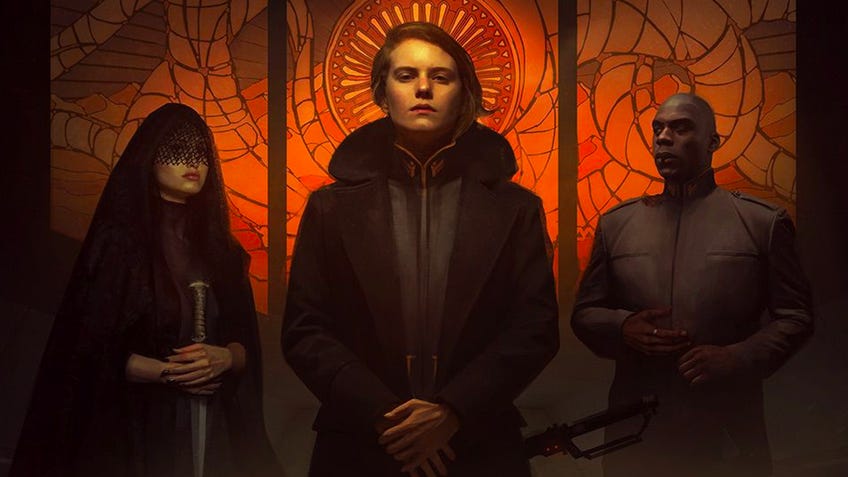 A new Humble Bundle featuring resources for playing tabletop roleplaying games through online platform, Roll20.
Everything for your Adventures is a collection of digital assets designed to be used with Roll20, a website that enables players to access resources for playing roleplaying games online. Alongside this, Roll20 allows players to host and join remote play sessions wherein game masters can place and interact with digital assets, as well as view character sheets and talk with their players.
Acquiring digital versions of rulebooks and sourcebooks for Roll20 enables GMs to plan their campaigns and one-shots to be played via the platform's remote sessions, with players able to get access to character creation assets.
The Everything for your Adventures Humble Bundle is exclusive to Roll20 and features several software packages intended to be solely used with the online platform.
For £4.10 ($5.09) players and GMs can acquire a collection of small assets for Roll20 such as animated tarot cards for any campaign or one-shot, as well as a collection of assets for using spells from tabletop roleplaying game Dungeons & Dragons 5E. On top of this, players will gain a selection of maps for Cyberpunk Red and a number of smaller adventures designed with Pathfinder in mind.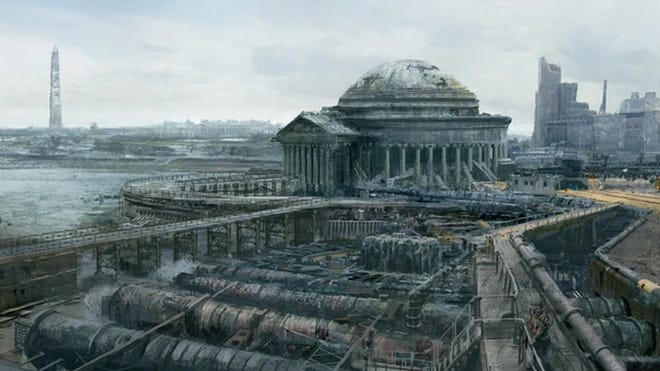 Paying £8.21 ($10.20) will net you everything previously mentioned as well as a set of software assets containing everything you need to play Fallout: The Roleplaying Game – based on the popular video games series – on Roll20. With the Fallout RPG set for Roll20, players will be able to create their own Wasteland survivors and explore a post-apocalyptic world, attempting to navigate the treacherous landscape and fight against its many dangerous creatures.
Players will also get access to a starter bundle for Fate, a settings-agnostic TRPG – meaning that there isn't any specific setting tied to the ruleset – that has players using a flexible gameplay system to tell whatever stories they'd like via Roll20.
The third tier in this Humble Bundle – which is priced at £16.43 ($20.40) features all of the aforementioned content alongside the Roll20 collection for Dune: Adventures in the Imperium, a sci-fi roleplaying game inspired by Frank Herbert's classic book series and the recent film adaptations directed by Denis Villeneuve. Using this set, players and GMs will be able to tell their own stories within the world of Dune, creating their own characters and getting stuck into the intergalactic politics of the science fiction universe.
Additionally, players and GMs will acquire access to the Roll20 version of Tales from the Loop, a tabletop RPG based on the artwork by Simon Stalenhag that has players becoming teenagers investigating strange goings-on during the 1980s. Players will also unlock access to a Beginner Box for Pathfinder – the fantasy roleplaying game – at this tier too, with the collection containing everything they need to get started with the TRPG.
Watch on YouTube
Maddie recommends several tabletop roleplaying games that you can play right now.
The last tier, costing £25.64 ($31.84), features everything from the previous tiers and future content for Roll20 users that's expected to be released on November 2nd.
A portion of the bundle cost – with players able to select exactly how much – will go to Extra Life, a non-for-profit organisation that employs the passion players have for games to raise money to help improve the lives of sick and injured kids in the Children's Miracle Network Hospitals across the US.
The Everything for your Adventures Humble Bundle is available until November 10th.