Power Rangers: Heroes of the Grid and Clank! publisher holding its first online convention, Renegade Con Virtual, next month
Teases glimpse at future of Power Rangers board game.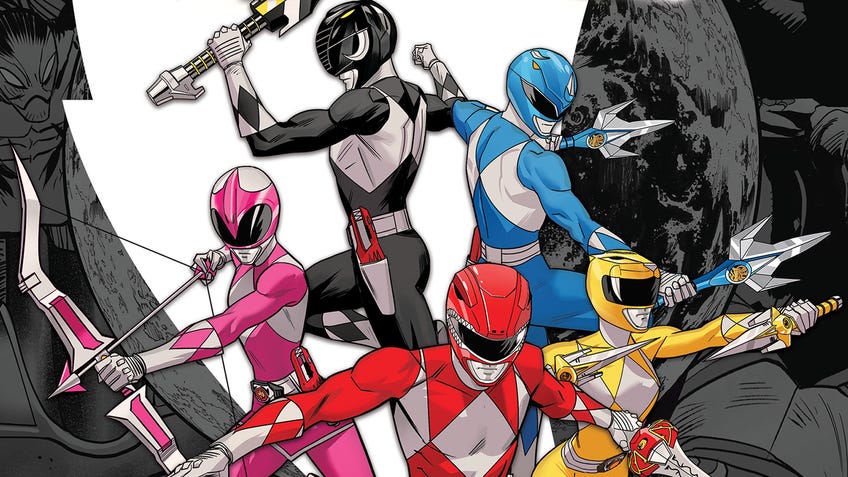 Renegade Game Studios, the publisher behind Power Rangers board game Heroes of the Grid, the North Sea trilogy and deckbuilder series Clank!, has announced its first online convention, Renegade Con Virtual, will take place in June.
Renegade Con Virtual will be held online from Friday June 5th to Sunday 7th, and will include a mixture of game demos, workshops, tournaments, designer talks and other events held across chat platform Discord, YouTube and social media.
New and upcoming board games available to play at the convention will include Succulent, Space Battle Lunchtime, Warp's Edge and The Search for Planet X, with attendees able to play board games online using virtual tabletop platform Tabletopia.
The online event will also include a number of Renegade's tabletop RPGs, such as the psychedelic Overlight, family-friendly Wardlings and upcoming tabletop RPG Junior Braves of the Apocalypse, based on the comic book series. Sessions will allow visitors to play tabletop RPGs online during the weekend.
Panels will feature designers such as North Sea trilogy creator Shem Philips, Dinosaur Island artist Kwanchai Moriya, Kids on Bikes RPG co-designer Jon Gilmour and Terror Below writer Banana Chan. There'll also be a number of workshops, ranging from miniature painting sessions and upgrading board game components to advice on running a tabletop RPG for beginners. A North Sea board game tournament will be held as part of the weekend, running across Friday and Saturday.
Renegade teased that details on the future of Power Rangers: Heroes of the Grid will be revealed during a panel on the board game, as well as the chance to get a "behind the scenes scoop on Renegade RPGs" during its tabletop roleplaying talks. The publisher is responsible for titles such as storytelling RPG Icarus and the upcoming tabletop RPG Kids on Brooms.
Renegade Con Virtual will be free to attend, although you'll still need to sign up for a ticket to access the event.
Renegade Con Virtual follows Zombicide publisher CMON's own virtual event, CMON Virtual Expo, held from May 16th to 18th. It joins the likes of board games conventions UK Games Expo and Origins Game Fair, which have both announced online events for June - Virtually Expo and Origins Online - in place of physical gatherings in the wake of the COVID-19 pandemic. Meanwhile, US event Gen Con and German expo Essen Spiel currently remain on course to be held as usual.