Get a free alternative version of detective Roland Banks for Arkham Horror: The Card Game
They had tentacles that went all the way up.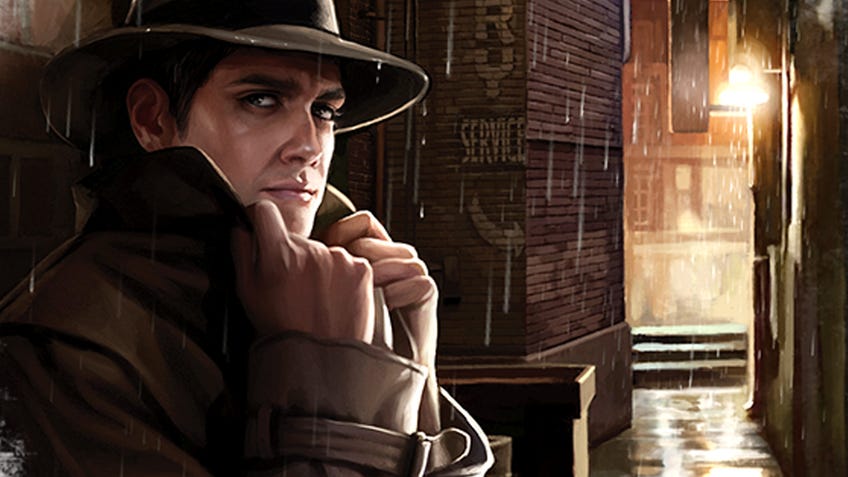 Investigate a series of murders and a corrupt politician using a free parallel version of Roland Banks, an investigator for Arkham Horror: The Card Game.
Originally included in the core set of Arkham Horror: TCG, Roland Banks is a noir-like detective whose strengths lie in brawling and researching. The parallel version of Roland provides players with a different approach to the character, keeping their stats the same, but enabling players to customise their deck with directive assets. Whilst these assets will offer a benefit, they also come with a drawback - meaning players will have to be careful about when and how they use them.
As a police detective, many of Roland's assets are designed to be used on humanoid enemies, such as the Handcuffs and Interrogation. This also means that Roland's directive asset cards feature regulations that restrict how they may be used by players or trigger handicaps when used. For example, the Directive Red Tape prevents players from playing more than two cards each round. Rather than having access to guardian or seeker cards - like the original version of the character - the parallel version of Roland can use insight and tactic cards instead.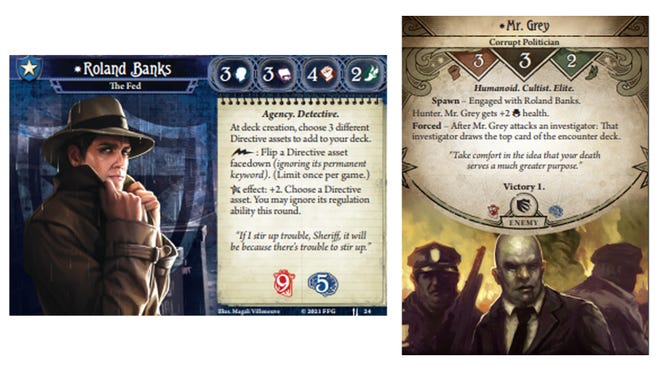 Alongside the parallel version of Roland is a free print-and-play scenario called By the Book, which is based on a previously released Arkham Horror: TCG storyline called The Midnight Masks. In By the Book, one or more players will be investigating a corrupt politician called Mr Grey by visiting different locations and ousting the cultists hiding therein. However, as a police detective, Roland must parley with the cultists he discovers and bring them into the Arkham Police Station - he cannot outright defeat them.
Once Roland and his companions have apprehended enough cultists, Mr Grey himself will confront the players, leading to a final standoff between the shady mastermind and the investigators. Players will be able to experience By the Book and use the parallel version of Roland Banks as long as they have a copy of the core Arkham Horror: TCG release.
Arkham Horror: The Card Game is a living card game that has players becoming investigators looking into mysteries relating to the dreaded Old Ones. Inspired by the Cthulhu Mythos and a part of a wider universe called the Arkham Horror Files - which also features horror titles Eldritch Horror and Mansions of Madness - Arkham Horror: TCG involves players creating their own investigator decks and facing off against terrifying enemies in various locations.
Published by Fantasy Flight Games - the studio behind unique deck game Keyforge - Arkham Horror: TCG would originally receive monthly Mythos Packs containing parts of an overarching campaign, alongside standard expansions. However, it was recently announced that Fantasy Flight would cease releasing Mythos Packs and would instead be launching single expansions containing "about the same amount of content as an entire cycle from the old release model." The first of these will be called Edge of the Earth and will be released as both a Campaign Expansion - containing the storyline's scenarios - and an Investigator Expansion, which will include a new roster of investigators and playable cards. The two upcoming expansions will be released later this year.
The parallel version of Roland Banks and By the Book can both be downloaded for free from the Fantasy Flight Games website - visit the Arkham Horror: The Card Game page and scroll down to the Print-and-Play Cards part of the Support section.