Blood Rage designer teases another entry in the series, Exploding Kittens family game and more
Eric Lang confirms an upcoming project with Detective co-creator.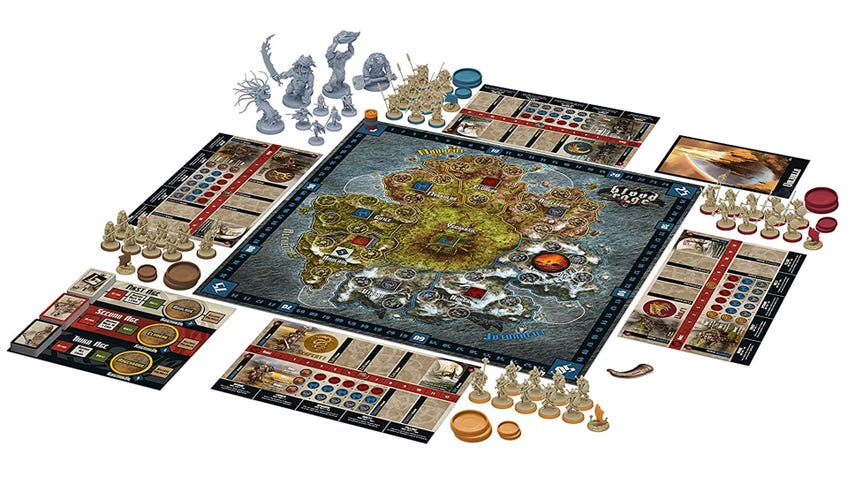 Eric Lang has hinted at an upcoming new entry in the Blood Rage series and several other upcoming board games the designer has in the works.
In a Twitter thread posted January 26th, Lang revealed he is in the process of creating an "early design for a new Blood Rage title". The designer explained that "after years of resisting 'just another expansion' - I finally hit on something that I'm really excited about". A potential new Blood Rage title - Lang did not confirm whether it would be a standalone game or an expansion - was previously teased in a blog post announcing Lang's departure from series publisher CMON last September.
Blood Rage is the first game in Lang's 'mythic trilogy', followed by the Japan-inspired Rising Sun and last year's Ankh: Gods of Egypt, and sees players attempting to appease the Norse gods through battle and other glories. In an interview with Dicebreaker last year, Lang stated that Ankh would be the last instalment in the trilogy, saying: "For now, I'm done. I feel like this [Ankh] puts a nice bow on it." Yesterday's Twitter thread suggests that Lang is reconsidering returning to the series in some capacity, but with a specific focus on Blood Rage.
In early design for a new Blood Rage title. I'm scared to say too much because internet, but after years of resisting "just another expansion" - I finally hit on something I'm really excited about; that adds meaningfully to the franchise.

Patience, please. These take time.

— Eric Lang (@eric_lang) January 26, 2021
Lang also unveiled an upcoming family board game in development for Exploding Kittens, the publisher behind the humourous party game of the same name. The tweet did not reveal what the game would be called or any gameplay mechanics, but Lang confirmed he would be co-designing the title with Lanterns: The Harvest Festival creator Chris Chung. Lang is also working on another family game with Chung that is "already tentatively with a major publisher", but still has "major milestones to cross" for the meantime.
In a later tweet, Lang mentioned that he was in the early stages of co-creating an "ambitious project" with Ignacy Trzewiczek, the designer behind Robinson Crusoe: Adventures on the Cursed Island and Detective: A Modern Crime Board Game. The teased title was apparently started "many years ago" but has since been stripped back and restarted.
Other tabletop projects unveiled in the same thread included a family game for publisher Spin Master Games "based on a lifelong bucket list license", a big-box board game co-designed by Andrea Chiarvesio and Francesco Rugerfred Sedda, two upcoming games being worked on with Julio E Nazario - creator of last year's Ctrl - an additional two collaborative titles with Ken Gruhl and Quentin Weir, and a secret video game project.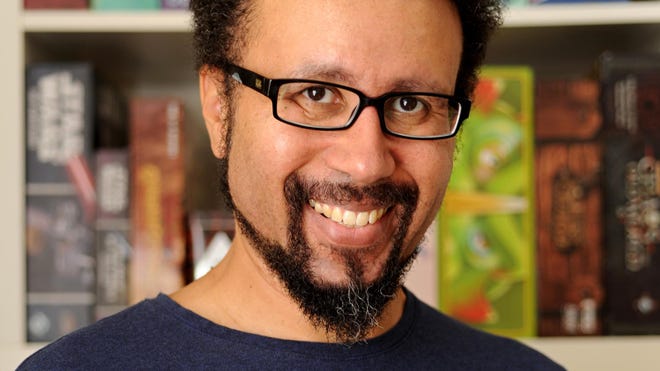 Lang also discussed his work on a "gateway" title with Sushi Go! creator Phil Walker-Harding, which could potentially be a reference to Monolyth - a board game that Harding discussed with Dicebreaker early last year. A Tetris-a-like title that has players building ancient monuments using 3D blocks, Harding confirmed that Lang was serving as producer for Monolyth after signing the game at the Gathering of Friends convention in 2018.
Dicebreaker has reached out to Lang for further comments on his future projects.