Catan is being turned into a range of 'fashionable' shoes
Wood for feet?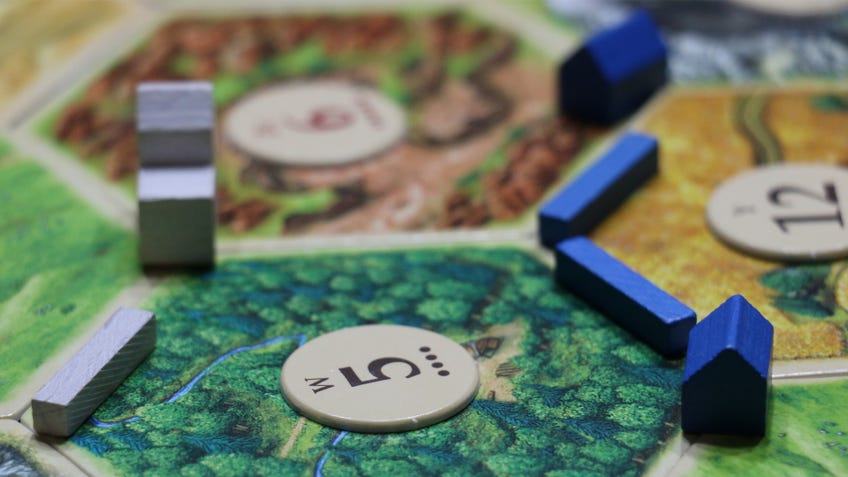 Catan is getting its own line of "fashionable" footwear inspired by the board game classic.
The upcoming range of shoes from Plainview will apparently be "inspired by Catan's themes of trading, building and settling". Which at least sounds a bit more comfortable than shoes inspired by its central resources of brick, wood, wheat and ore - sheep wool aside.
The footwear maker's creative director David Harris said that concepts for the Catan range were currently in the works, referencing the game's "unique design language" and "in-jokes around trading, building and settling" among fans.
Although Catan is the first board game that Plainview has turned into apparel, the brand previously partnered with Capcom to create shoes based on the Japanese publisher's video games. The footwear manufacturer's range includes trainers/sneakers, flip-flops, plimsolls and boots, for both indoor and outdoor wear.
The board game formerly known as The Settlers of Catan turned 25 this year, marking the occasion with a new anniversary edition of Klaus Teuber's widely-loved classic releasing next month. In the quarter-century since it debuted, Catan has seen numerous expansions, spin-offs and spiritual successors, and even has a Hollywood movie in the works. The series has also sold an impressive 32 million copies, continuing to be a mainstay of hobby board games recommended for beginners beyond the likes of Monopoly and Cluedo.
The Plainview Catan footwear collection will be released in the US in 2021, with details of designs and wider availability yet to be announced.