Descent: Legends of the Dark has been delayed until August
Originally slated to release in Q2 2021.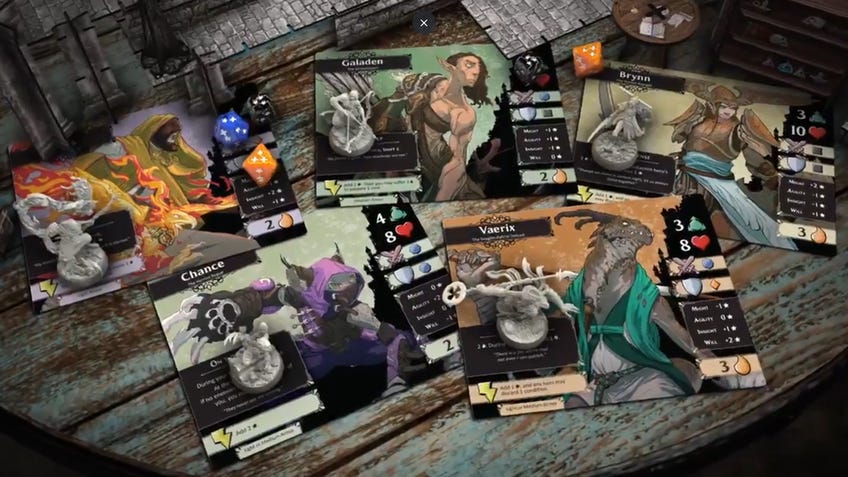 The release date for upcoming board game Descent: Legends of the Dark has been delayed until later this summer.
Revealed in a tweet from the official Twitter account for Fantasy Flight Games - the studio responsible for publishing the title - the new release date for Legends of the Dark is now set for August of this year. A Canadian distributor website, Lion Rampant Imports & Exports, has further specified the game's release date as being August 6th.
In a full reveal of the dungeon-crawling game last October, it was initially planned to be released sometime in Q2 2021. Fantasy Flight has not confirmed why Legends of the Dark has been delayed.
Descent: Legends of the Dark Update!
.
.
.
August 2021.#FantasyFlightGames #Descent #DescentLegendsoftheDark pic.twitter.com/Hos9nftbaH

— FFGames (@FFGames) March 22, 2021
The latest release date announcement included a brand new trailer highlighting the game's new miniatures, app integration elements and a brief look at some of the playable characters - including an elven archer called Galaden, a lizard warrior named Vaerix, a shield-bearing fighter called Brynn and what looks like some sort of claw-wielding assassin character, whose name is Chance.
Decent: Legends of the Dark is a co-op board game that was initially leaked via the description of a tie-in novel for the tabletop series called The Shield of Daqan: A Descent: Journeys in the Dark novel. An official announcement later unveiled that the upcoming title would be a sequel to Descent: Journeys in the Dark, originally released in 2005 and followed by a 2012 second edition, and would support one to four players. Legends of the Dark will include 16 missions for players to tackle, with each chapter containing varying objectives and enemy encounters to face off against.
As an app-assisted board game, Legends of the Dark will require players to select missions and move enemies in response to the official game app's instructions, amongst various other things. Whenever they're not embarking on a quest, players will be able to stock up on new equipment, weapons and items, as well as upgrade their existing inventory. There will even be options to craft weapons entirely from scratch. There will be six heroes to choose from - including those revealed in the latest trailer - who can acquire new skills and abilities by gaining experience.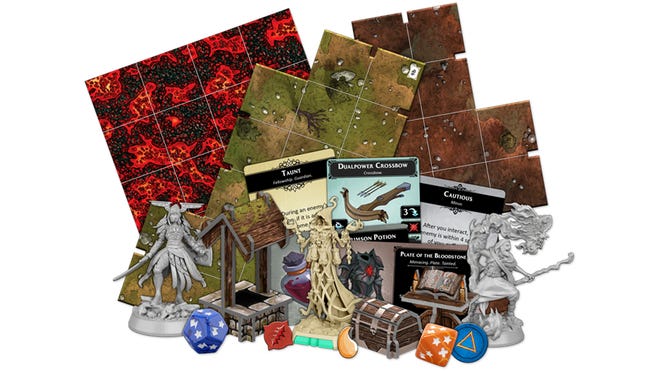 Besides the Descent series of games, Fantasy Flight is otherwise best known for publishing the Arkham Horror Files universe of titles - which includes Arkham Horror: The Card Game, Mansions of Madness and Eldritch Horror - as well as unique deck game Keyforge and the sci-fi title Cosmic Encounter.
Descent: Legends of the Dark will release at a retail price of $174.95 (£133), with the game's core campaign - entitled Blood and Flame - set to be the first act in a three-part story, whose second and third entries will be released as expansions in the future.