Dungeon-crawler game Descent: Legends of the Dark is 40% off for Amazon Prime members
Get one of the biggest board games of 2021 for under $90/£84 during Prime Day.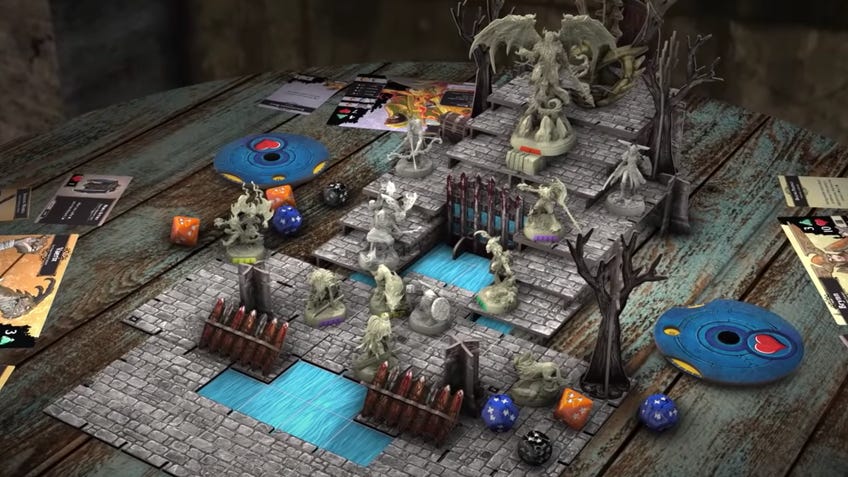 Amazon Prime Day 2023 is well underway now, with some excellent deals appearing on lots of different board games - including one of the biggest releases from 2021.
Descent: Legends of the Dark was a massive game two years ago, in every sense of the word. The follow-up to Fantasy Flight Games' Descent: Journeys in the Dark, Legends of the Dark comes in a giant cardboard cube and had a proportionately large price tag of $175/£175.
Since then Legends of the Dark has proven to be a worthy successor, and the dungeon-crawler is one of the best board games for fans of D&D available right now.
If you're an Amazon Prime Member, you can get Descent: Legends of the Dark for a much more appealing $90 at Amazon US and £83.11 at Amazon UK right now:
If you're not already a Prime member, you can sign up for a 30-day free trial of Amazon Prime so you can get Legends of the Dark for this really low price.
While Descent: Legends of the Dark might seem a bit overwhelming due to the high MSRP and massive box, the game is a classic dungeon-crawler at heart. Pick one of the six characters to play as, and move them around the grid-board map while rolling dice to calculate everything from attacking enemies to picking locks, and upgrade them with new weapons, tools and skills in between each quest.
Legends of the Dark also features a really impressive digital companion app that features heavily in the gameplay.
If you want to know more about Descent: Legends of the Dark before getting the Amazon deal, read through Matt's detailed review of the game which covers the app, the terrain, the combat and more.
If you liked this deal, be sure to check out the best Amazon Prime Day board game deals and the best Prime Day D&D deals pages we've got, and follow us over on the Jelly Deals Twitter page where we'll be tweeting the best deals we find today and tomorrow.