D&D party game Dungeon Mayhem: Monster Madness is just £13 on Amazon UK right now
Play musical chairs with a mimic.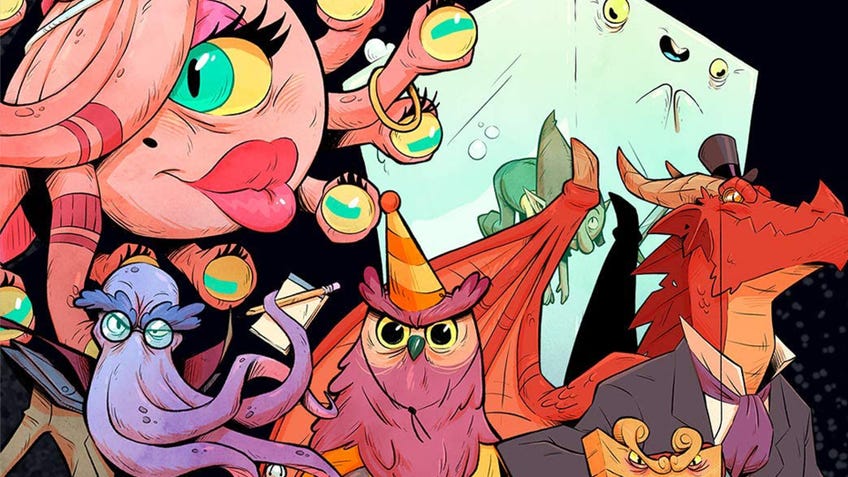 Assume the forms of some classic D&D creatures in Dungeon Mayhem: Monster Madness, currently available for 35% off its usual asking price on Amazon UK.
Beholders, owlbears, mimics and more await players in Monster Madness, a spin-off from the D&D party game Dungeon Mayhem. Instead of battling these creatures in the depths of slimy caverns and haunted ruins, players become them in a fight to the death to see who is the best beast of them all.
In Monster Madness, players take turns to play various cards in order to whittle their opponents' health down to zero - before they meet their own grizzly end.
Players are able to choose from a variety of different decks - each one representing a classic monster from the tabletop RPG - to battle the other players with. Depending on the deck players choose, they'll have access to a unique arsenal of attacks and tricks to play on their opponents
.
Should a player find themselves suddenly under fire, they might be able to defend themselves - if they have the right cards in their hand - or at least heal after withstanding any blows. If a player loses all their health, they are eliminated from the game - but, being a quick game that plays in as little as five minutes, it'll likely take very little time until all players are back in the dungeon once again.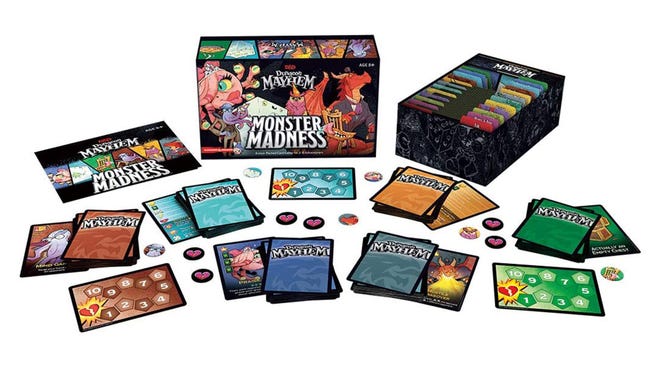 The original Dungeon Mayhem saw players assume the roles of adventurers based on different D&D classes - cleric, barbarian, rogue and fighter - and compete against each other. The art for the Dungeons & Dragons game was created by Kyle Ferrin, the artist behind titles like Root and Fort, and the gameplay was designed by Jordan Comar and Roscoe Wetlaufer - who also created Monster Madness.
You can get Dungeon Mayhem: Monster Madness for £13 on Amazon UK right now, 35% off its usual RRP of £20.