Hugh Grant will play the villain in the Dungeons & Dragons film
It star Sophia Lillis also cast.
The upcoming Dungeons & Dragons film has found its antagonist in Oscar-winning actor Hugh Grant, as well as an additional cast member with It star Sophia Lillis.
Hugh Grant, known for his roles in films such Four Weddings and a Funeral and Paddington 2 - in which he also played the central villain - has been cast in the role of the film's villain, though further details surrounding his character are yet to be revealed. (Thanks, Deadline.) The casting comes off the back of Grant's recent appearances in series such as The Undoing, which also starred Nicole Kidman, and 2018's A Very English Scandal.
Joining Grant will be Sophia Lillis, the actor best known for her role as Beverly Marsh in the 2017 adaption of Stephen King's horror novel It, whose character in the D&D movie is being kept under wraps.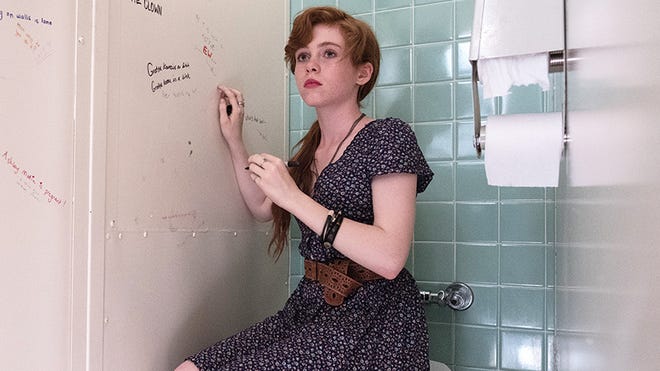 The announcement follows the casting of several other actors in the roleplaying game adaptation, including Wonder Woman co-star Chris Pine - who will be taking a leading role in the film - Michelle Rodriguez, known for the Fast & Furious franchise; and Detective Pikachu actor Justice Smith. Besides Grant and Lillis, the most recent hiring for the Dungeons & Dragons film was Rege-Jean Page - the actor known for playing the Duke of Hastings in the Netflix series Bridgerton - who will be taking a lead role alongside Pine.
As with both Grant and Lillis, details regarding the characters being portrayed by Pine, Rodriguez, Smith and Page are still unknown, with the story details for the upcoming film remaining a closely-guarded secret.
The latest big-screen adaptation of the Dungeons & Dragons series - following the disastrous 2000 film starring Jeremy Irons and Justin Whalin - will be written and directed by Jonathan Goldstein and John Francis Daley, best known for their work on tabletop-themed comedy Game Night, which co-starred Rachel McAdams and Jason Bateman. Producing the movie alongside Goldstein and Daley will be Jeremy Latcham, who has previously produced several Marvel titles including Spider-Man: Homecoming and Guardians of the Galaxy.
Last year it was revealed that a live-action television series based on the fantasy RPG was also in the works. The series will be produced by the Hasbro-owned studio Entertainment One - which is also working on an animated adaptation of the classic board game Cluedo - with John Wick writer Derek Kolstad having written and developed a pitch for the Dungeons & Dragons show.
The release date for the Dungeons & Dragons film is set for May 27th 2022.