Pokémon TCG publisher promises improvements in wake of retail shortages and McDonald's scalpers
No need to Grimace.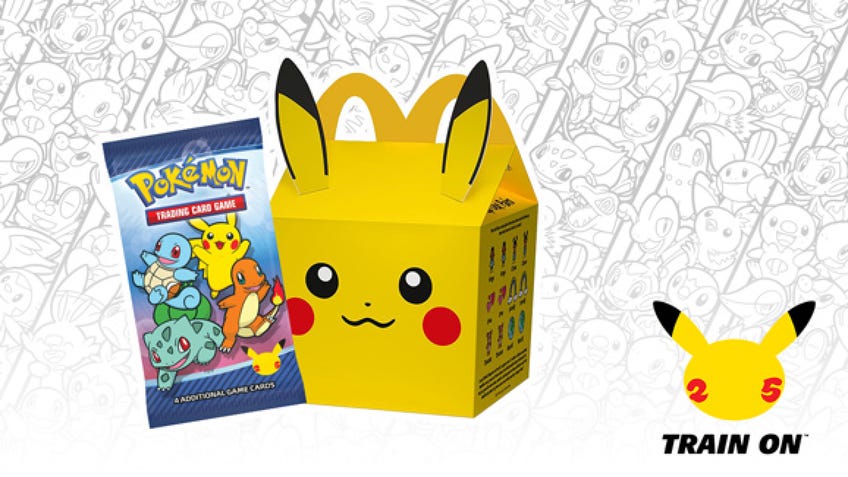 The Pokémon Company, publisher of the Pokémon Trading Card Game, posted February 10th that it would be bolstering its distribution and is "actively working to print more" booster packs, sets and the ongoing 25th Anniversary promotional toys at McDonald's restaurants.
Fans and collectors have been struggling to find reliable sources of boxes, boosters and related products from both larger retailers such as Target and Walmart, as well as local game stores for nearly a year. Initially, production and shipping issues caused by the COVID-19 pandemic stemmed the flow of shelved cards as much as any other physical product in the world, but the community hasn't seen a return to normal and still find any meagre selection gone within hours or days of restocking.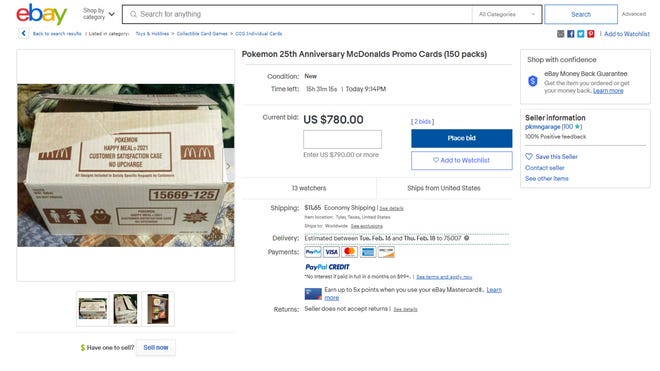 "We're aware that some of you are experiencing difficulties purchasing certain Pokémon Trading Card Game products due to very high demand and global shipping constraints impacting availability," The Pokémon Company said in the official post. "We understand this inconvenience can be disappointing for fans, and we are working to address it where it is within our control."
What doesn't seem to be in its control is scalpers who routinely nab boxes as quickly as workers can unpack them, and have even recently been haunting McDonald's restaurants in hopes of buying Happy Meal promotional boosters en masse. This behaviour sustains a secondary resale market that has exploded throughout 2020 and into this year where prices on singles and sealed sets can easily reach 300% markup.
The last year has also seen auction sale records set by ultra-rare and sought-after singles such as a two-of-a-kind Blastoise and misprinted Charizard. Unboxing YouTubers caught on - and arguably fed - the fervour with unboxing videos framed around hunting for elusive foil singles. The most prominent of these might be Logan Paul's $2,000,000 drop on first-edition booster boxes from the initial Pokémon TCG set.
The Pokémon Company didn't provide any information about suggesting customer limits to retailers, an oft-proposed solution the community feels would undercut scalpers' ability to clean out locations before anyone else. Instead, it will focus on increasing its print output.
"In situations where there is limited availability, we are actively working to print more of the impacted Pokémon TCG products as quickly as possible and at maximum capacity to support this increased demand," it said. "For new Pokémon TCG expansions launching in the future, we are maximising production to increase product availability upon release, and we will continue to reprint the products to replenish stock at retailers as soon as possible."