Get Root: The RPG's quickstart rules and a new adventure for free this weekend
In celebration of Free RPG Day.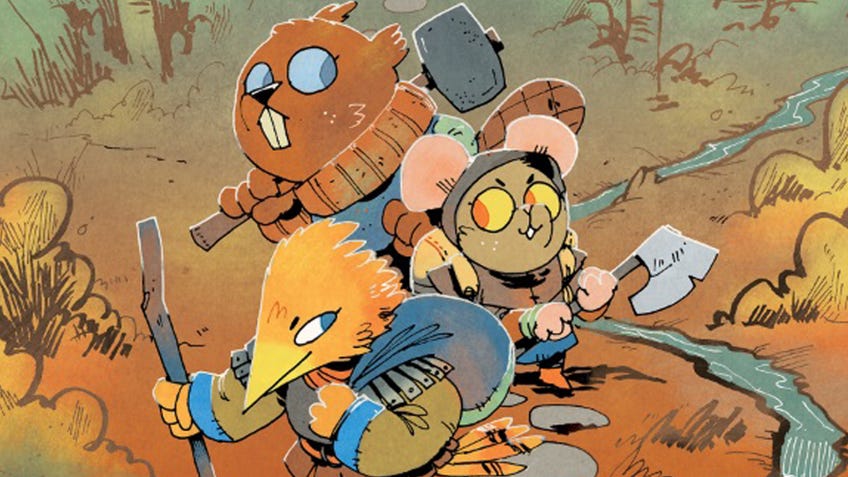 Become a band of roaming vagabonds in Root: The Roleplaying Game with a new quickstart book and adventure available as part of Free RPG Day.
An annual event held on July 25th, Free RPG Day sees several RPG publishers - including Renegade Game Studios and Oni Games - partnering with local tabletop stores to provide players with resources to get started with tabletop roleplaying games. Alongside free materials for roleplaying games like Kids on Brooms and the RPG based on card game Keyforge, this year players can get their hands on a new quickstart book for Root: The Roleplaying Game.
Based on the acclaimed board game from designer Cole Wehrle - the creator of last year's Pax Pamir: Second Edition and the upcoming Oath: Chronicles of Empire & Exile - Root: The RPG sees players assuming the role of vagabonds, one of the factions found in the original game. Made up of a variety of different woodland creatures, such as foxes and badgers, the band of vagabonds travels around the edges of the great wood, typically avoiding conflict and finding opportunities for trade wherever they can.
As outsiders in a war between Root's three other factions - the Marquise de Cat, the Eyrie Dynasty and the Woodland Alliance - the Vagabonds can decide whether they favour any particular side of the conflict, or if they'd rather keep out of the whole ordeal all together.
Root: The RPG is based on the Powered by the Apocalypse system, which has previously been used to create roleplaying games such as fantasy RPG Dungeon World, Kult: Divinity Lost - the reboot of the horror roleplaying game - and Monster of the Week.
The upcoming roleplaying game was successfully funded on Kickstarter last October, with designers Brendan Conway and Mark Diaz Truman - alongside publishers Leder Games and Magpie Games - working to release the complete Root: The RPG core rulebook this September.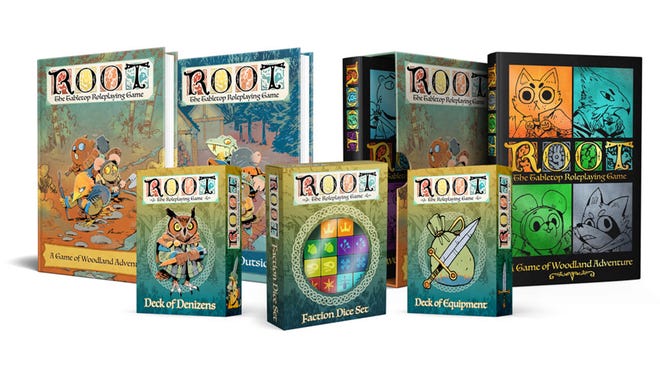 A physical edition of the Pellenicky Glade Quickstart book for Root: The Roleplaying Game will be available in over 500 different tabletop stores across the world - participating stores can be found on the Free RPG Day website.
The book includes the game's core rules and pre-made characters - which were available in the game's previous pay-what-you-want quickstart - as well as a brand new region and adventure.
A physical copy can also be requested via Magpie Games' online store from August 30th onwards, with the only cost being shipping.
The Pellenicky Glade Quickstart for Root: The RPG will be made available to download in PDF form for free from the DriveThruRPG website from this Saturday, July 25th.