Spirit Island arrives on Android and iOS tablets with 'free to learn' digital version
Pocket paradise.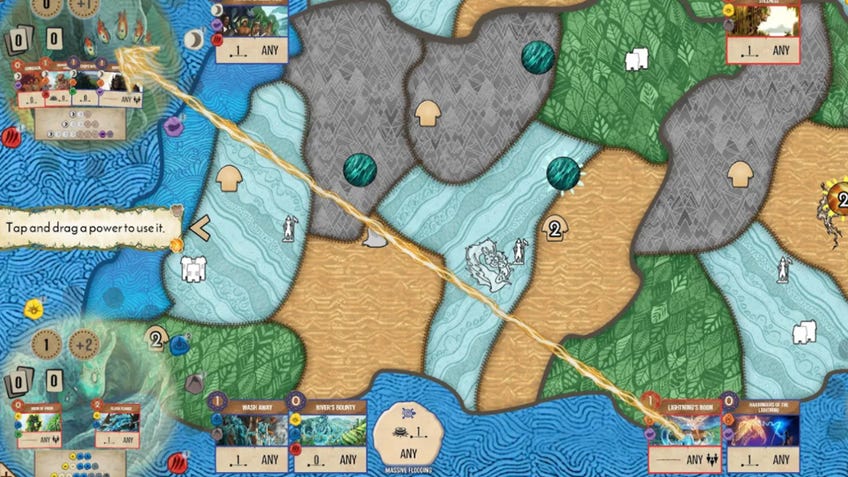 Defend an ancient island on the go with the latest Android and iOS digital tablet versions of acclaimed co-op board game Spirit Island.
Based on the tabletop original, which has players working together as gods of nature fending off incoming colonisers, the newly released Android and iOS adaptations provide players with a "free to learn" experience. Players will be able to download the digital board game for free, gaining access to certain aspects of the game without having to pay anything.
The free elements of Spirit Island on tablets include unlimited plays of the initial tutorial game, four starting spirits - Lightning's Swift Strike, River Surges in Sunlight, Shadows Flicker Like Flame and Vital Strength of the Earth - the ability to create custom games that support up to four spirits and play over five turns, a modular island made from four different boards, and several other features such as a limited number of power cards and invader cards.
However, players will have to pay to access certain other aspects of the app, such as additional spirits - including Bringer of Dreams and Nightmares, Heart of the Wildfire, Ocean's Hungry Grasp, Serpent Slumbering Beneath the Island, A Spread of Rampant Green, and Thunderspeaker - alongside three multi-tiered opposing forces and four additional scenarios for players to experience.
This differs from the version that was released for PC platforms earlier this year, which offers a complete digital adaptation of the original tabletop game - alongside single-player and local co-op modes.
Spirit Island is a board game for one to four players released in 2017 that sees players using their godlike abilities to defend their homeland against historical invaders. Featuring various European armies from an alternative 18th century, Spirit Island challenges players to prevent the encroaching forces from sacking and destroying the homes of the island's native inhabitants, eventually forcing the invading hordes to flee the island due to the gods' displays of wrath.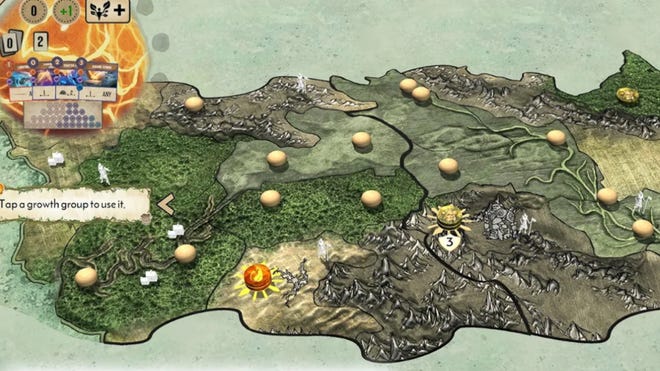 Spirit Island was designed by R Eric Reuss, the creator behind 2011's Fealty - a game that sees players competing to seize control of a kingdom - and this year's dexterity co-op board game For Science!
Greater Than Games is the publisher behind the tabletop original, with Handelabra Games developing and releasing the Android and iOS versions of Spirit Island - alongside the previously published PC app - as well as several other digital board games such as Aeon's End and Sentinels of the Multiverse.
Handelabra Games is currently developing a mobile version of the game that's set to be released for smartphones in 2021, alongside a digital version of the Branch & Claw expansion.
The full digital version of Spirit Island for Android and iOS tablets is priced at $19.99 (£14.68), with players also able to unlock the entire game for a $1.99 (£1.46) monthly subscription fee.