Tales from the Loop studio becomes new publisher for Lord of the Rings RPGs The One Ring and Adventures in Middle-earth
Free League announces new editions of both Middle-earth tabletop RPGs.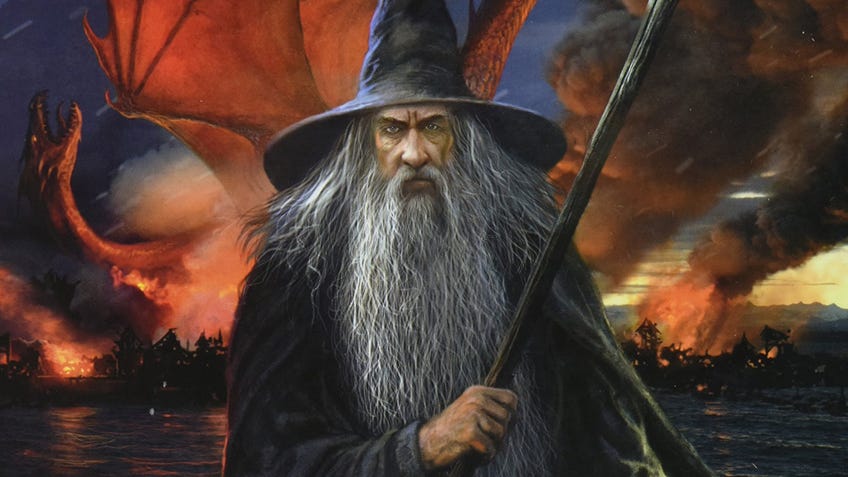 Lord of the Rings tabletop RPGs The One Ring and Adventures in Middle-earth have been picked up by Tales from the Loop publisher Free League Publishing, with new editions of both roleplaying games on the way.
The One Ring RPG was first released in 2011 by British publisher Cubicle 7, and featured an original gameplay system designed by Francesco Nepitello and Marco Maggi, who also co-created Lord of the Rings board game War of the Ring. The fantasy tabletop RPG depicts Middle-earth in-between the events of JRR Tolkien's The Hobbit and The Lord of the Rings.
The One Ring was later adapted for Dungeons & Dragons 5E under the fantasy tabletop RPG's Open Gaming License, with D&D 5E sourcebook Adventures in Middle-earth released in 2016.
At the end of last year, Cubicle 7 announced that The One Ring and Adventures in Middle-earth would both come to an end in early 2020, following "contractual differences" between the publisher and Sophisticated Games, the company responsible for licensing Tolkien's creations for the tabletop.
As part of the news, the upcoming second edition of The One Ring, planned for release in 2020, and long-awaited adventure Moria - The Long Dark were both cancelled.
Free League has now revealed that it will be the new home for both games, following a deal with Sophisticated Games to publish tabletop RPGs set in Middle-earth and based on Tolkien's books.
The publisher announced that it is working on new editions of both The One Ring and Adventures in Middle-earth, with Nepitello serving as lead designer.
The partnership between Free League and Sophisticated Games is due to take hold officially from June, with the upcoming tabletop RPG products and release dates to be announced later in the year.
Free League has released tabletop RPGs including Tales from the Loop and its sequel Things from the Flood - which are being adapted into an Amazon TV show - fantasy throwback Forbidden Lands, movie spin-off Alien: The RPG and Mutant Year Zero, the latest in the long-running post-apocalyptic series. Earlier this year, it acquired sci-fi RPG Coriolis, having created the RPG on behalf of World of Darkness publisher White Wolf in 2017.