The Shining is being turned into an escape room board game for the movie's 40th anniversary
Hereeeeeeee's money!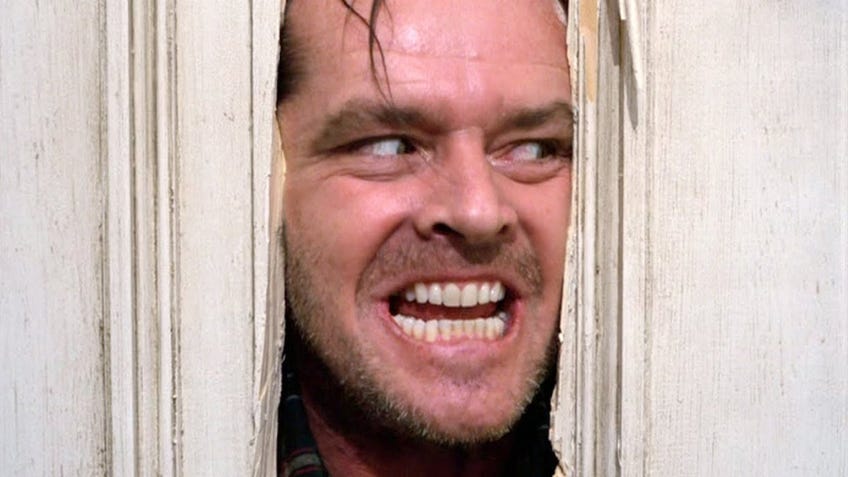 Stanley Kubrick's movie adaptation of Stephen King book The Shining is getting an escape room board game spin-off to mark the film's 40th anniversary.
The Shining: Escape from the Overlook Hotel is a boxed home escape room that sees one or more players controlling Wendy and Danny as they flee from Jack Torrance, famously played by an axe-wielding Jack Nicholson in Kubrick's 1980 movie.
As per the upcoming board game's Coded Chronicles game system, the players must work their way through a series of puzzles using the available clues to discover codes and eventually find their way out of the haunted hotel.
The players - or player, if you're tackling it as a solo board game - will be able to use Danny's 'shining' psychic abilities to discover hidden clues, while Wendy can make use of items around the hotel and her heightened perception to help with their escape.
Escape from the Overlook Hotel will apparently take more than two hours to complete, and is suggested as being challenging in terms of difficulty. The movie board game is recommended for ages 17 and over - a little higher than the film's 15 certificate.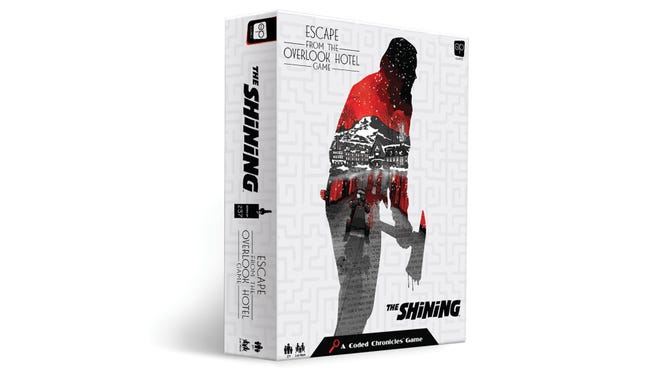 The upcoming board game has been designed by Jay Cormier and Sen-Foong Lim, and is the second in publisher The Op's Coded Chronicles series of escape room board games.
The first Coded Chronicles game was Scooby-Doo: Escape from the Haunted Mansion, based on the classic Hanna-Barbera cartoon. Escape from the Haunted Mansion is just one of several upcoming board games starring Scooby-Doo due for release this year, from a spin-off of horror board game Betrayal at House on the Hill starring the Mystery Inc. gang, Betrayal at Mystery Mansion, to Scooby-Doo: The Board Game from Zombicide maker CMON.
Escape from the Overlook Hotel is the second board game based on The Shining to be announced this year, following the news that the creators of Villainous and Jaws were working on the first official board game adaptation of the movie.
The Shining: Escape from the Overlook Hotel will be released this autumn. It'll cost $30 (£25).