Trivial Pursuit: Horror Ultimate Edition stalks onto shelves this autumn
Let the Right Wedge In.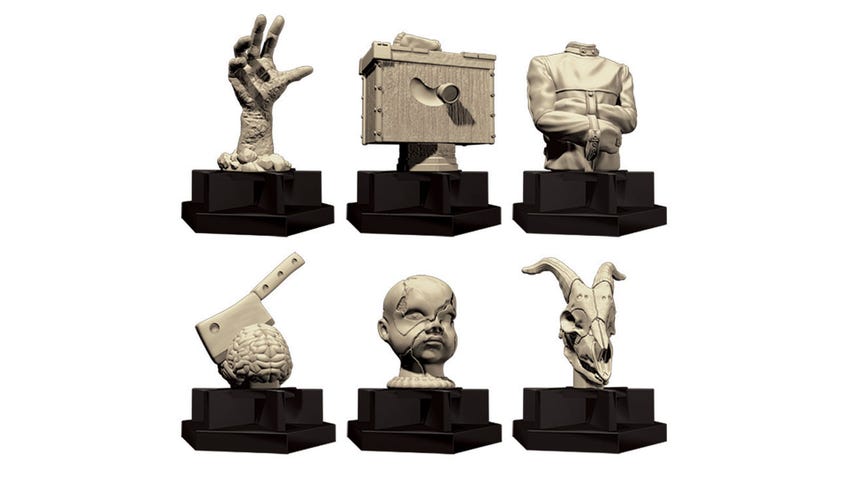 Indulge a darker side of quizzing in the newest version of classic family board game Trivial Pursuit: Horror Ultimate Edition.
Featuring some appropriately goulish player pieces - including a doll's head, table saw and disembodied hand - Trivial Pursuit: Horror Ultimate Edition provides a variety of questions designed to test the player's knowledge of the horror genre. (Thanks, Bloody Disgusting.)
Following up on 2018's Trivial Pursuit: Horror Movie Edition, the upcoming board game includes 1,800 questions covering the horror genre across multiple mediums.
With categories ranging from Gore & Disturbing to Paranormal horror, this version of Trivial Pursuit will feature multiple-choice questions on books, TV, film and more horror-related subjects. As in standard Trivial Pursuit, the first player to successfully answer one question from each of the six available horror categories, as well as a final random question, is named the game's winner.
Trivial Pursuit: Horror Ultimate Edition is being published by The OP, the company responsible for titles such as family board game Harry Potter: Hogwarts Battle, party board game Telestrations - which is getting an upcoming board game spin-off called Upside Drawn - and Disney board game Codenames: Disney Family Edition.
The OP recently announced that another pop culture icon would be joining Marvel, Star Wars and Harry Potter in the company's 'Rising' series - Spongebob Squarepants, in the upcoming board game Spongebob: Plankton Rising. Following on from movie board games Thanos Rising: Avengers Infinity War and Star Wars: Dark Side Rising, Plankton Rising is a co-op board game that sees players working together to prevent the evil mastermind, Plankton, by recruiting allies and overcoming the villain's traps.
Trivial Pursuit: Horror Ultimate Edition will be available sometime in autumn 2020 at a retail price of $49.99 (£39).