Unlock! Star Wars is under £18 on Amazon UK for May the 4th
Jedi for a bargain.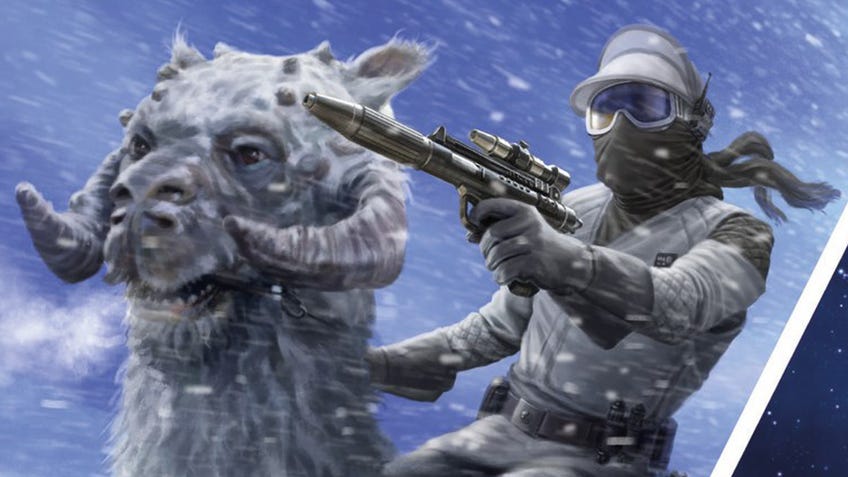 Unlock! Star Wars is currently its best price to date on Amazon UK, letting you pick up the home escape room game for under £18.
Given today is May the 4th, aka Star Wars Day, it's a fitting discount for the spin-off from the popular series of boxed puzzles that see players racing against a one-hour timer to collect clues, solve puzzles and ultimately escape from their predicament.
Unlock! Star Wars includes three scenarios set in the galaxy far, far away during the original trilogy of films and prequel movie Rogue One: A Star Wars Story.
In Unforeseen Delay, players must break out of the cells of an Imperial Destroyer while avoiding Stormtroopers and Empire forces. Escape from Hoth takes place on the frozen planet seen at the start of The Empire Strikes Back, with players needing to survive the tundra temperatures and an Imperial attack on a Rebel base. Secret Mission on Jedha, meanwhile, heads to the dusty desert planet seen in Rogue One and tasks players with tracking down an artefact stolen by a criminal.
Like the other Unlock! games, the Star Wars scenarios are played using a combination of physical cards and a required mobile companion app. Players combine the number on the cards to discover new clues and input solutions into their device, while also needing to complete digital minigames on the app to progress. The app also provides atmospheric music and an interactive 60-minute timer that tracks the players' current score and provides hints if necessary.
Unlock! Star Wars can be picked up on Amazon UK for £17.99, its best price on the website to date and more than 25% off its £25.10 RRP.