Yu-Gi-Oh! TCG organised play heads online with 'remote duels' in wake of COVID-19 tournament cancellations
Digital initiative coming to apps Duel Links and Legacy of the Duelist.
Yu-Gi-Oh! TCG publisher Konami is introducing a new digital organised play initiative aimed at allowing players to compete in the trading card game's tournaments safely during the COVID-19 pandemic.
Due to social isolation government guidelines surrounding the coronavirus pandemic, the official Yu-Gi-Oh! TCG World Championship due to be held this summer was cancelled earlier this year. In order to protect the health of competitors and organisers, World Championship qualifiers for both the physical Yu-Gi-Oh! TCG and Yu-Gi-Oh! Duel Links - its digital board game counterpart - have been moved to 2021.
In light of the tournament cancellations, Konami announced it will introduce a 'remote duel' initiative to provide Yu-Gi-Oh! TCG players with organised play alternatives whilst decisions are still being made regarding local events.
Using the digital board game versions of the trading card game, including Duel Links and Legacy of the Duelist, Konami said it plans to support further online organised play in the near future.
Duel Links was previously brought onto the tabletop with a physical adaptation of the digital board game's simplified ruleset in Yu-Gi-Oh!: Speed Duel. In the app, players can challenge each other online, as well as learning how to play Yu-Gi-Oh! TCG in tutorials, building a deck and unlocking pre-made card sets based on characters from the animated series such as Kaiba and Yugi.
Konami has also announced the release of Yu-Gi-Oh! - Dragons of Legend: The Complete Series, which will contain cards from all three entries in the trading card game's Dragons of Legend collection. The set will include new artwork for Dark Magician Girl the Dragon Knight and Ultra Rare cards.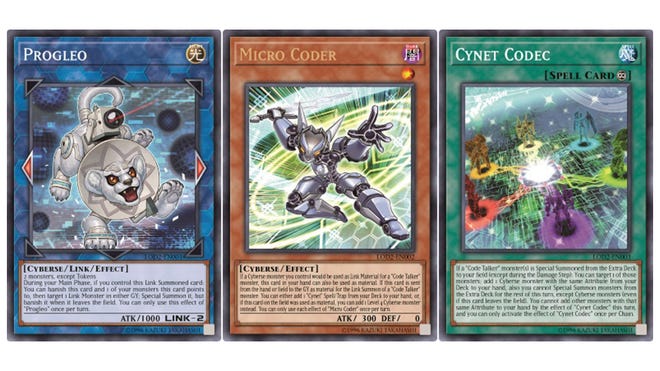 A trading card game for two players, the Yu-Gi-Oh! TCG sees players attempting to diminish their opponent's life points using a variety of monsters, traps and spells from their decks. Starting with 8000 life points, each turn players can choose to play as many cards as they want - as long as they can fulfill their requirements - to summon creatures onto the board, lay traps, cast spells and use their creatures to weaken their opponent.
Konami said that more information regarding the remote duel initiative will be released on the official Yu-Gi-Oh! TCG website and shared with retailers that hold in-store tournaments in the coming weeks.