Yu-Gi-Oh! TCG World Championship 2020 cancelled in response to coronavirus
All WCS qualifiers suspended and national championships postponed.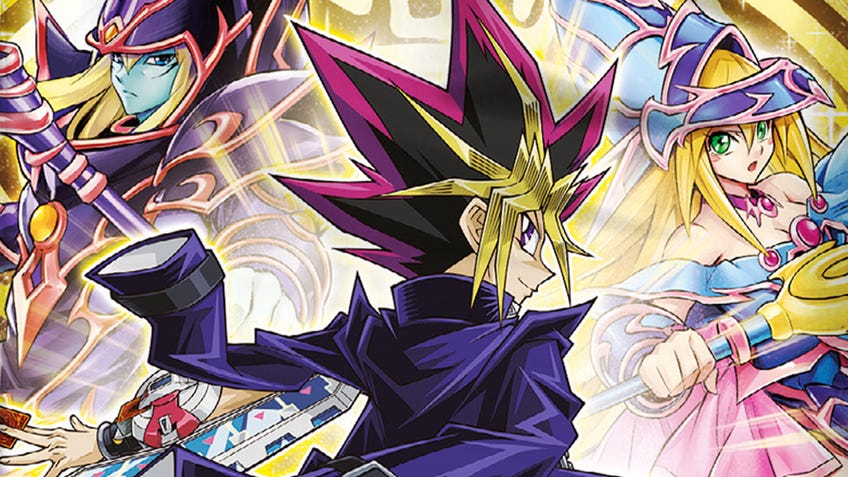 The World Championship for trading card game Yu-Gi-Oh! has been cancelled due to concerns surrounding COVID-19.
In an official announcement, publisher Konami confirmed that the Yu-Gi-Oh! TCG World Championship - originally set to take place from August 22nd to 23rd 2020 - had been cancelled in order to meet government guidelines regarding the safety of large events during the coronavirus pandemic. According to the statement, the decision was made to "preserve the integrity of the events".
Any players who have already qualified for the World Championship for digital board game Yu-Gi-Oh! Duel Links, which holds its tournament alongside that for the physical card game, will receive invitations for the competition in 2021.
Alongside the cancelation of the Yu-Gi-Oh! TCG World Championship, all qualifier tournaments for the competition have also been cancelled. Players who earned invitations to this year's WCQs will be invited to compete at the 2021 event.
National championships for the collectible card game have been postponed until later in the year, with the Yu-Gi-Oh! TCG Championship Series - originally due to take place in May - being delayed until a later date. Konami said it would release further updates on the date changes in the near future.
Based on the manga and anime TV series, Yu-Gi-Oh! TCG sees two players challenging one another to a card duel and attempting to deplete their opponent's life points to zero first. Players lay down cards from their deck representing monsters, spells, traps and various other abilities with which they can assault their opponent.
A beginner-friendly spin-off from the long-running card game was released last year. Yu-Gi-Oh! Speed Duel is based on the gameplay of digital board game app Duel Links and features both simplified rules and faster matches.
The Yu-Gi-Oh! World Championship cancellation follows similar moves by Wizards of the Coast regarding upcoming events for trading card game Magic: The Gathering. Many of its competitive tournaments have been rescheduled to take place later in the year, with in-store event Friday Night Magic being moved online to adhere to government regulations on social isolation.