Introducing the Dicebreaker Podcast, our new weekly natter about board games, tabletop RPGs and more!
Available now on Spotify, RSS and YouTube.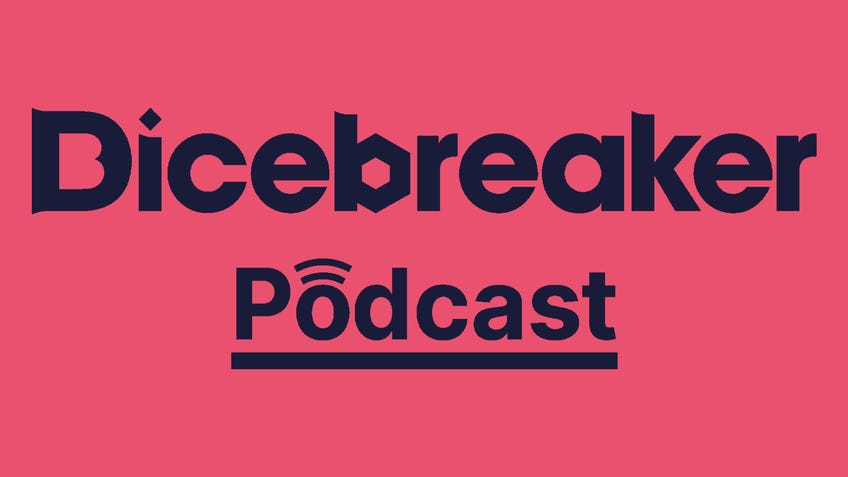 Don't your ears deserve a treat today? Well, lucky for you, we've got just the thing: the first episode of the brand new Dicebreaker Podcast!
Our weekly podcast will delve into the latest board game and tabletop RPG releases and news, along with thoughts on what the Dicebreaker team have been playing recently and - something that'll come as little surprise if you've ever watched one of our livestreams - pretty much anything else that crosses our minds, from bad jokes to the definitive opinion on forgotten childhood TV shows.
Every Friday, our host Matt Jarvis (that's me!) will be joined by members of the Dicebreaker team for around 90 minutes of tabletop talk. We'll also be taking questions and comments from the audience - so let us know what you'd like us to answer or debate in the comments here, via social media @joindicebreaker or by emailing contact@dicebreaker.com with the subject DB PODCAST.
Our first episode sees Matt joined by Johnny, Meehan and Wheels to chat about the soaring Frosthaven Kickstarter campaign, the upcoming Kickstarter for Blood Rage and Rising Sun sequel Ankh: Gods of Egypt, some of the tabletop RPGs and best print-and-play games you can download at home, how to play board games online during the current COVID-19 lockdown, and more. Not to mention why DuckTales should be an RPG, the similarities between Thanos and McDonald's own purple tyrant Grimace, and the disturbing lack of novelty Number One knowledge among the team.
You can listen to the Dicebreaker Podcast in audio form on Spotify, plug the RSS feed into your media player of choice or simply listen to it below. The podcast will also be coming to iTunes as soon as possible. (UPDATE: The Dicebreaker Podcast is now available on iTunes!)
If you prefer to watch our lovely faces as we chat, laugh and show utter disdain at Wheels' puns, we also have a video version of the Dicebreaker Podcast available on our YouTube channel, which you can watch below.
Let us know what you think of the first episode of the Dicebreaker Podcast below, and send in your questions for the next episode, arriving this Friday!