Gloomhaven sequel Frosthaven arrives on Kickstarter, makes almost $5m in under a day
On track for most successful board game Kickstarter to date.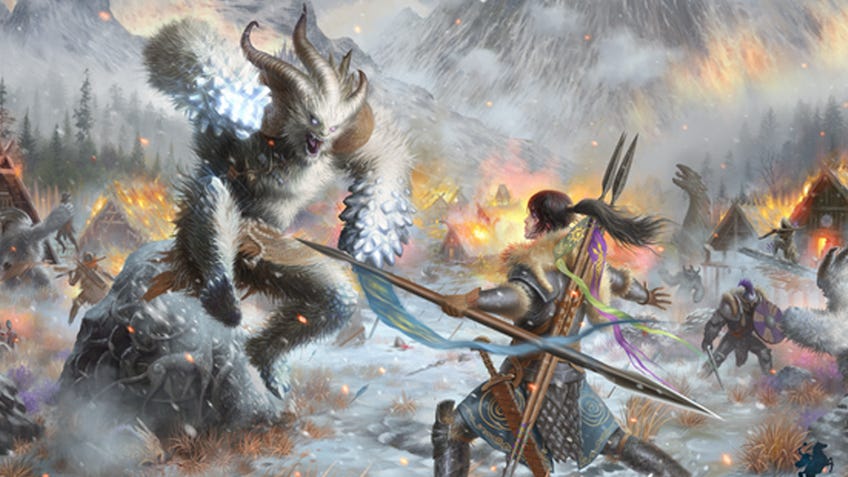 Upcoming board game Frosthaven, the sequel to Gloomhaven, has raised almost $5 million on Kickstarter since it launched on the crowdfunding site less than 24 hours ago.
Launching on March 31st - a week later than originally planned due to a delay resulting from the COVID-19 pandemic - the Frosthaven Kickstarter campaign has received $4.8 million (£3.9m) in pledges from more than 33,000 backers, putting publisher Cephalofair Games on course to achieve the most successful board game campaign in the history of Kickstarter. The current highest-funded tabletop project on Kickstarter is Kingdom Death Monster 1.5, which raised $12 million (£10m) in early 2017.
According to Kickstarter analytics website Kicktraq, if Frosthaven maintains its current funding pace, the campaign could raise as much as $77 million (£62m). Although that's highly unlikely, there's a good chance Frosthaven will surpass Kingdom Death Monster 1.5 by the time its month-long Kickstarter campaign comes to an end on May 1st.
Frosthaven is a co-op board game for one to four players, in which players become wandering adventurers answering the distress call of an outpost some miles north of the city of Gloomhaven. Plagued by ravenous Algox - giant yeti-like beasts - stalwart golems and seemingly endless hordes of monsters, Frosthaven needs a group of heroes to protect its borders, and perhaps gain a little glory along the way.
As players explore the depths of frigid dungeons and icy caverns they'll inevitably run into combat encounters that'll test their wits and nerve - with players needing to choose between the top and bottom actions of the two cards in their hand, working together with their fellow adventurers and ensuring they don't become exhausted too early in the fight.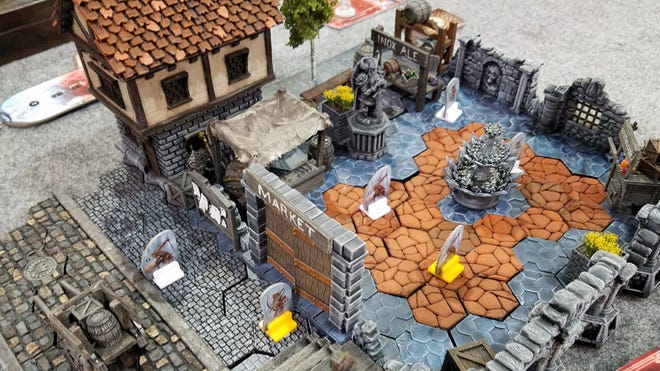 As well as being compatible with the original Gloomhaven - widely considered one of the best board games of the last five years - expansion Forgotten Circles and upcoming board game Jaws of the Lion, a spin-off aimed at newcomers, to the series, Frosthaven will introduce some new mechanics to Gloomhaven's core gameplay.
These new additions include raw resources that can be exchanged for useful materials to upgrade the outpost and aid adventurers, buildings that can provide unique bonuses and unlock new character classes, and the addition of a season mechanic that can increase the difficulty of certain enemies and environments whenever winter hits.
Released in 2017, the original Gloomhaven was acclaimed as one of the best board games of recent years, with designer Isaac Childres combining tough decision-making and strategy in the game's card-driven combat system with a dramatic narrative arc that allowed the fantasy world to change permanently in response to the players' actions via legacy board game mechanics. Childres explored the world further in prequel board game Founders of Gloomhaven.
As well as creating Gloomhaven and Frosthaven, Childres co-designed the upcoming board game reboot of Dark Tower, Return to Dark Tower, alongside legacy board game creator Rob Daviau. The board game raised more than $4 million (£3m) on Kickstarter earlier this year.
The Frosthaven Kickstarter campaign will run until May 1st 2020. A pledge of $100 (£80) will get you a copy of the core game, estimated to arrive sometime in March 2021.