Tabletop Simulator rival Tabletop Playground is currently free to download on PC during its open beta
Includes classic board games and user-made mods.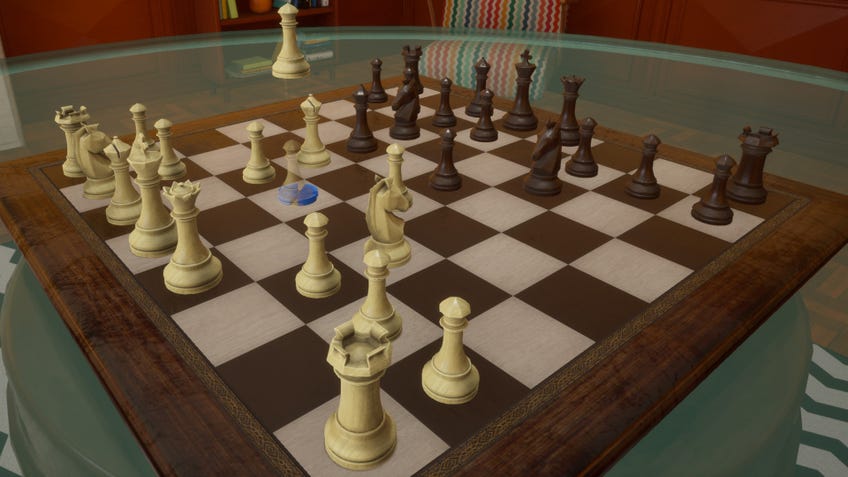 Tabletop Playground, the upcoming digital board game sandbox looking to take on the immensely popular Tabletop Simulator, has launched into open beta on PC - meaning you can download and try the app for free for the next couple of weeks.
Announced earlier this year, Tabletop Playground is similar to Tabletop Simulator in that it allows users to recreate various board games and other tabletop titles by placing pieces in a virtual 3D environment. Components such as cards, tokens, dice and miniatures can be added and moved around.
As with the extensive number of user-made Tabletop Simulator mods based on popular board games, Tabletop Playground allows players to customise components and create custom mods, essentially allowing any board game to be remade and played in the digital app.
Developer Plasticity Studios previously claimed that Tabletop Playground's wider support for mods sets it apart from Tabletop Simulator, with more open support for sharing and creation of user-made modules via the cross-platform Mod.io. Tabletop Simulator mods are accessed and downloaded via Steam Workshop, which is only available via the digital PC storefront.
Publisher Modularity Games told Dicebreaker that the cross-platform support via Mod.io and the app's use of Unreal Engine 4 for visuals and physics simulation means that Tabletop Playground could potentially come to video game consoles and mobile devices in the future.
Other features of Tabletop Playground include online multiplayer for up to eight people, support for playing in virtual reality and expanded gameplay functions around miniatures games and other "niche" genres in particular, with the ability to track movement history, snap models together into formations, log dice rolls and measure angles.
Tabletop Playground's open beta - which can currently be downloaded and played for free on Steam - includes a number of "classic" games as part of the base app, including chess, cards and draughts. Further mods created during the app's closed beta can be downloaded from Tabletop Playground's Mod.io library.
The open beta runs until May 3rd, and includes the ability to play games and create custom mods using the app's in-game editor. Tabletop Playground's full release is planned for Q2 2020. A price is yet to be announced.