Age of Sigmar and The Old World reveals headline Warhammer preview of games that aren't 40k this weekend
Horus Heresy, Warcry and Underworlds among other games headlining 'Not 40k' preview stream.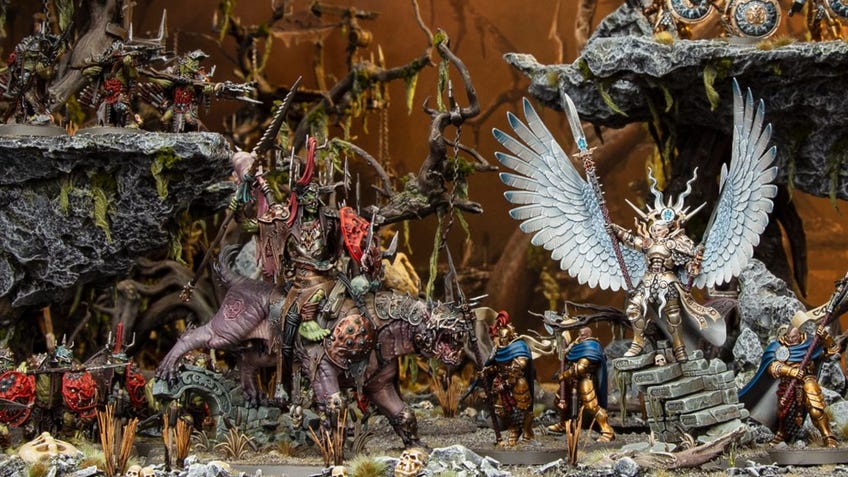 Hot off the release of Warhammer 40k's 10th edition earlier this month, Games Workshop is returning to show the rest of its wargame catalogue a bit of love with a preview stream this weekend.
The Not Warhammer 40,000 stream will preview, uh, games that aren't Warhammer 40k. Among the games teased as making an appearance are fantasy flagship Warhammer: Age of Sigmar and its skirmish spin-offs Underworlds and Warcry, as well as 40k prequel Warhammer: The Horus Heresy - which is technically Warhammer 30,000, not 40,000. Cheeky.
One of the biggest teases is a new model from Warhammer: The Old World, Games Workshop's long-awaited reboot of the titular Warhammer Fantasy setting (which, as you'll remember, was destroyed to make way for Age of Sigmar's Mortal Realms) in a brand new wargame.
GW's specific mention of a new miniature being shown for The Old World means there's unlikely to be a bigger reveal just yet - such as a release date - but we can hold out hope all the same.
"It's now time to lavish some much-needed attention onto these other systems and settings, from the Mortal Realms to the Age of Darkness," Games Workshop wrote in its announcement blog, promising "shiny things" for games that aren't 40k.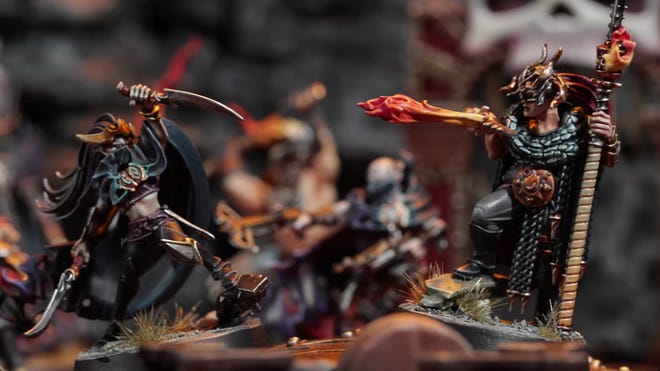 Games Workshop's Not Warhammer 40,000 preview will be streamed via the Warhammer Twitch channel from 2pm BST/9am ET on July 1st - that's this Saturday.
If you're still wondering whether Warhammer 40k's latest revision is worth it, go ahead and read Caelyn's thoughts on launch box Leviathan, which they called "a big box of brilliant minis, left conflicted by a dash of corporate identity crisis".